Category
Residential (Alterations & Additions)
Status
Completed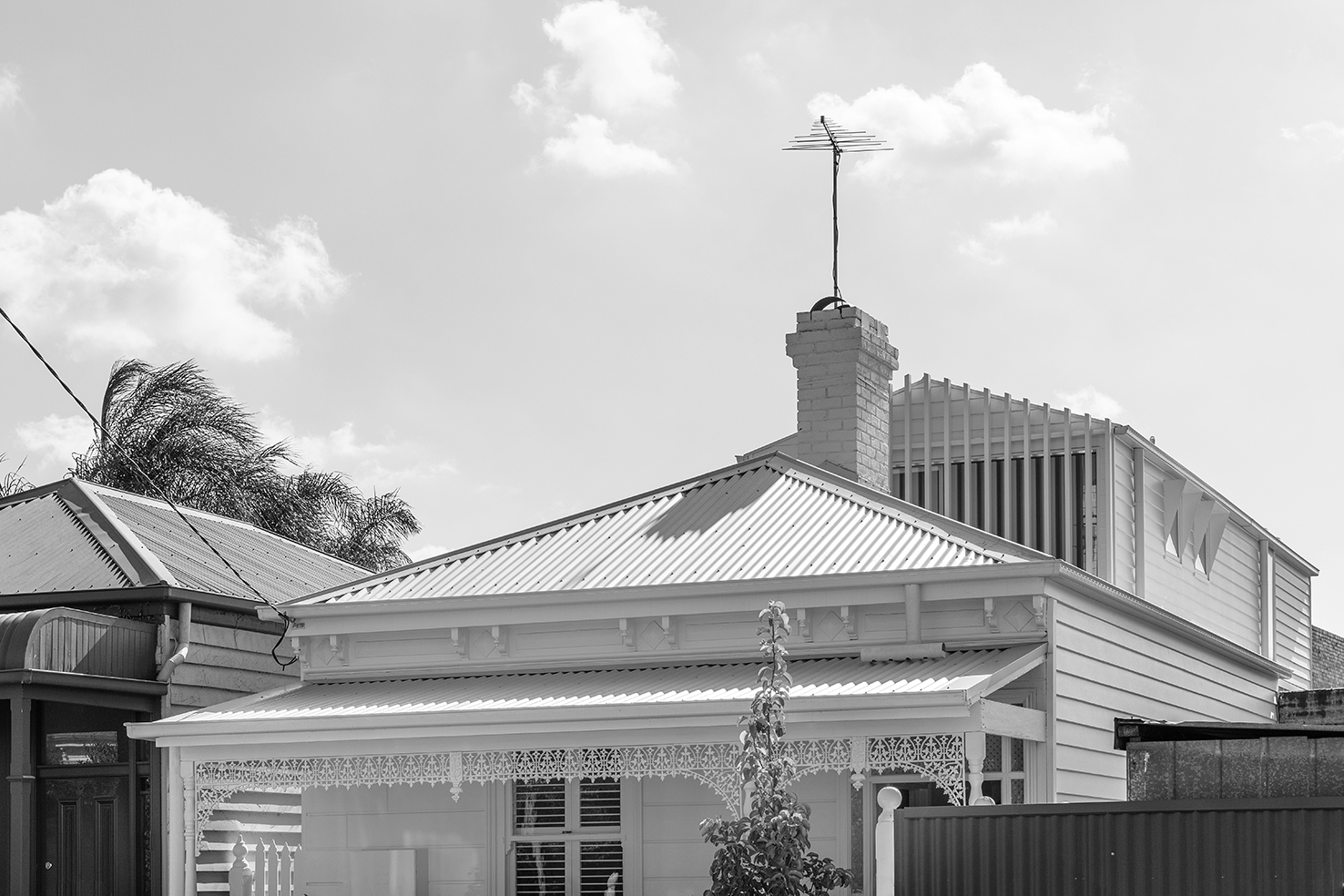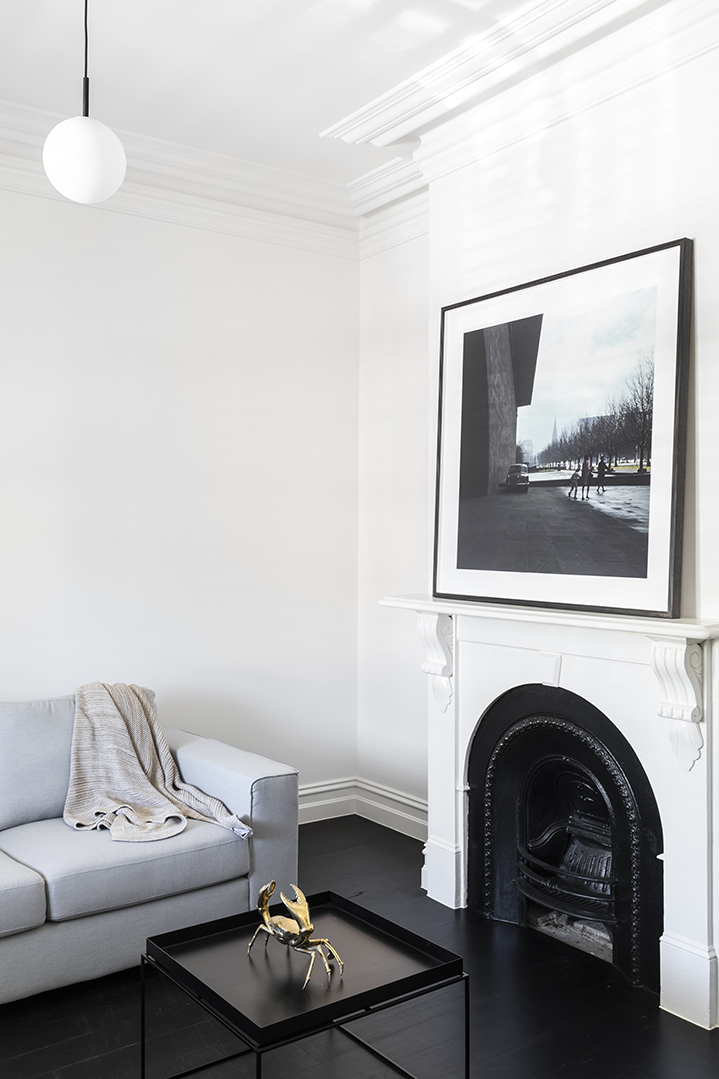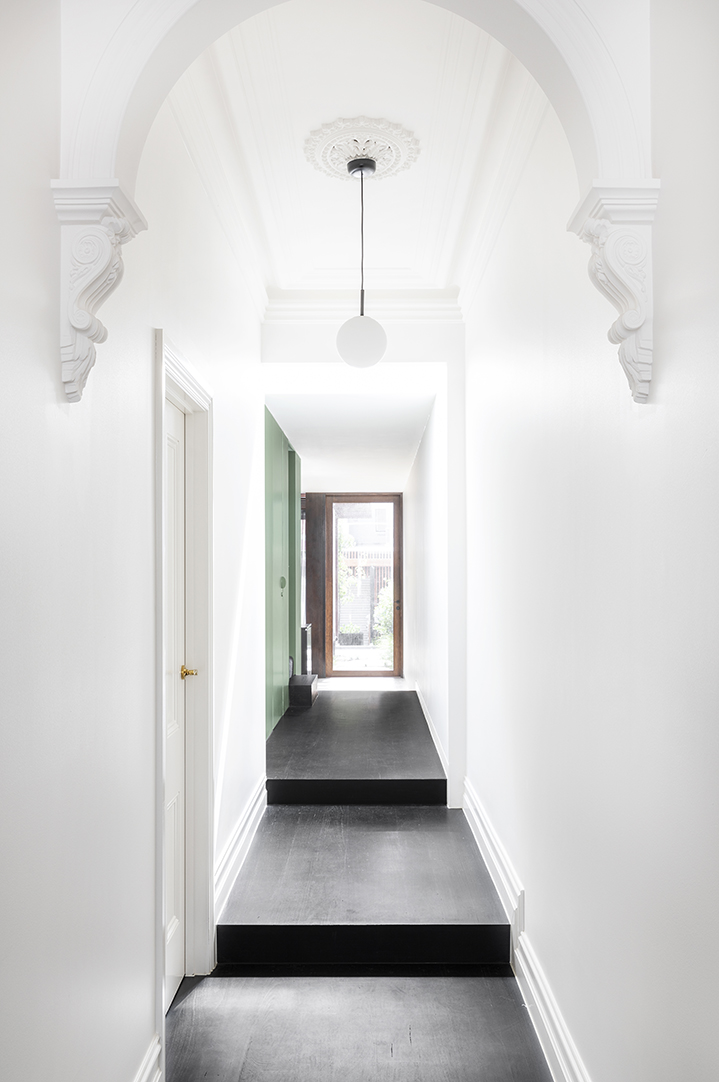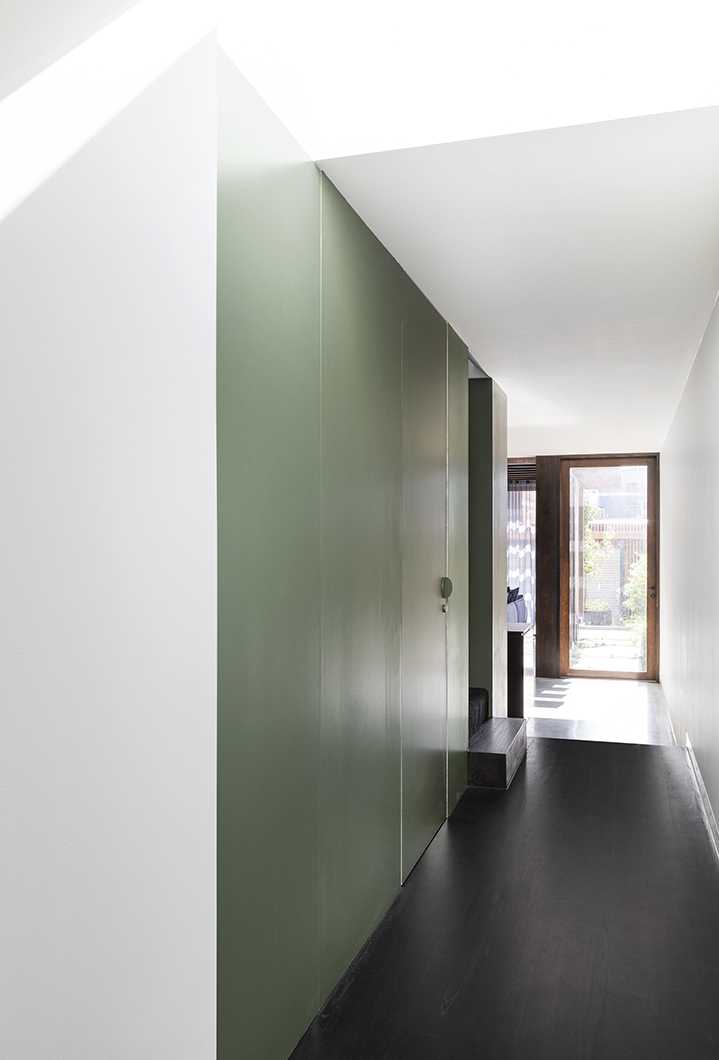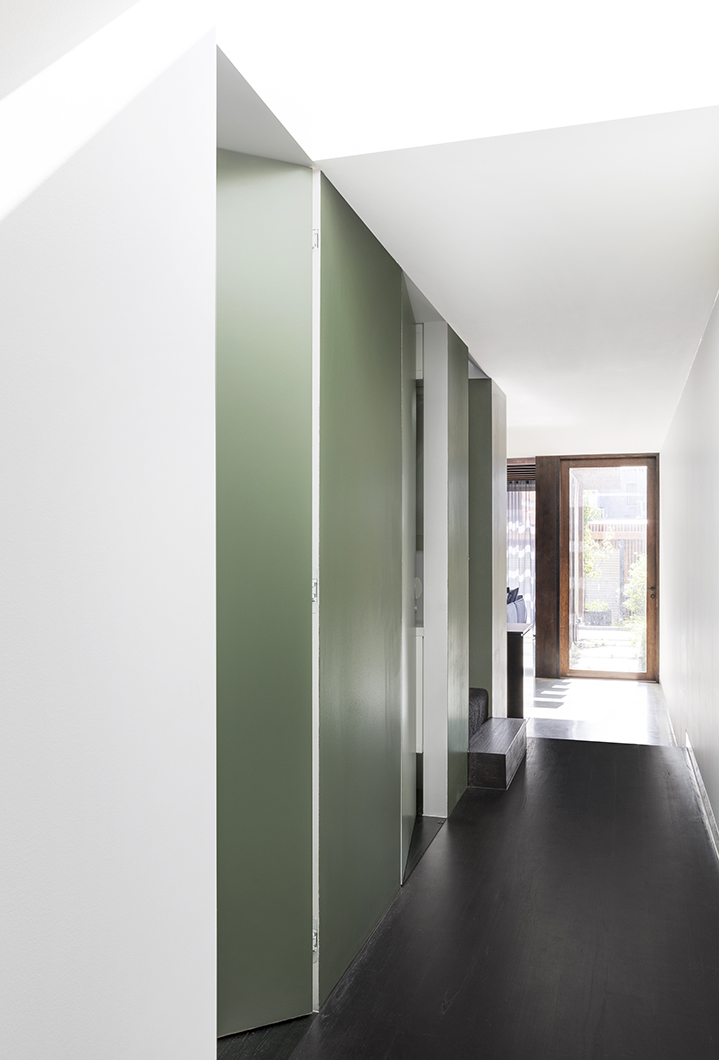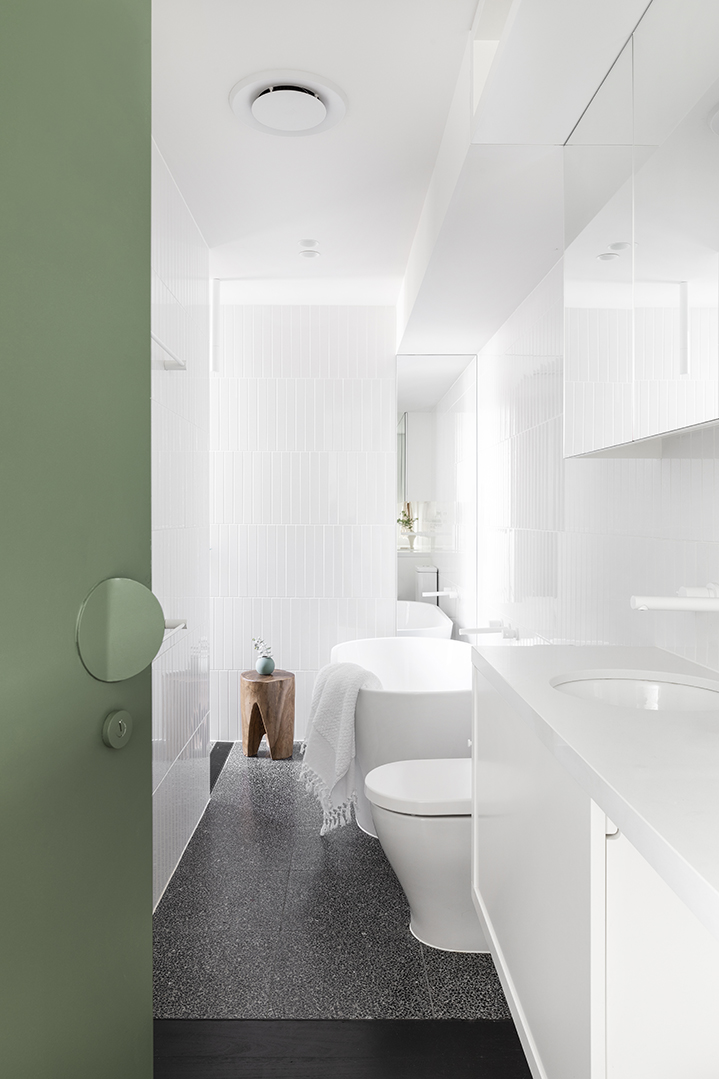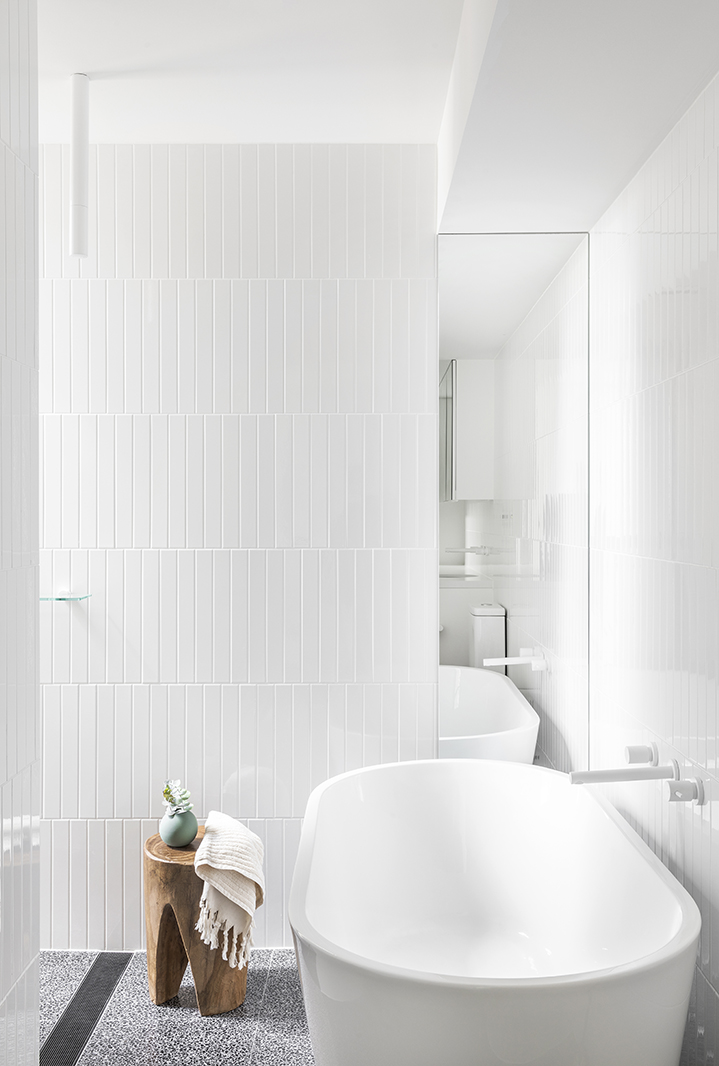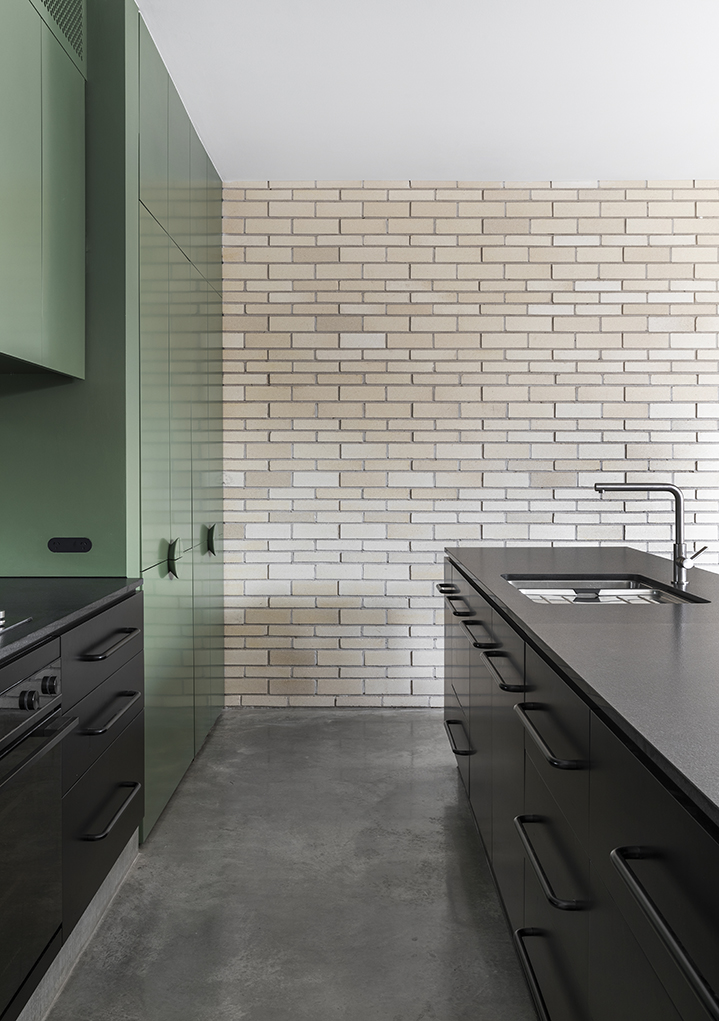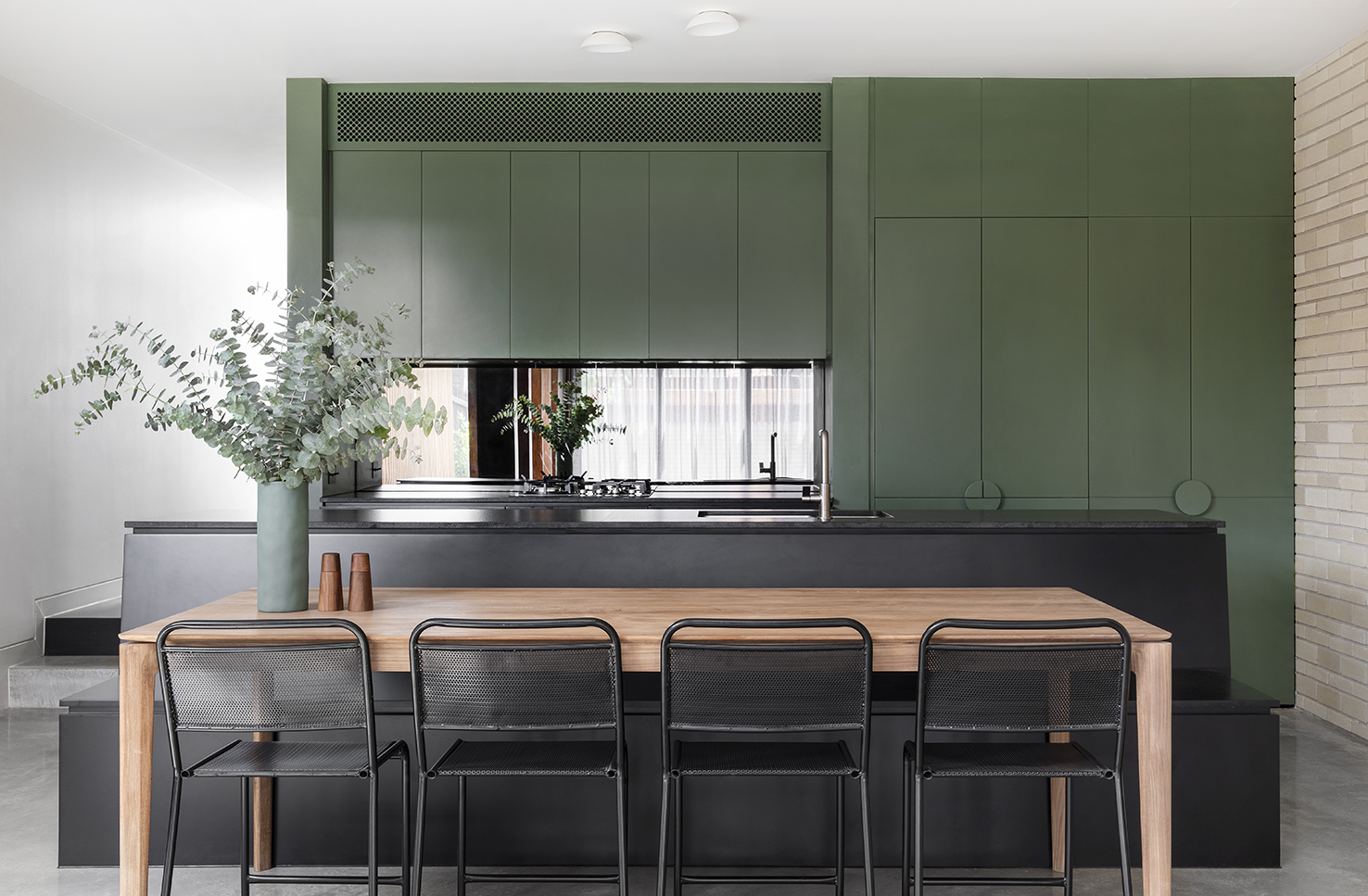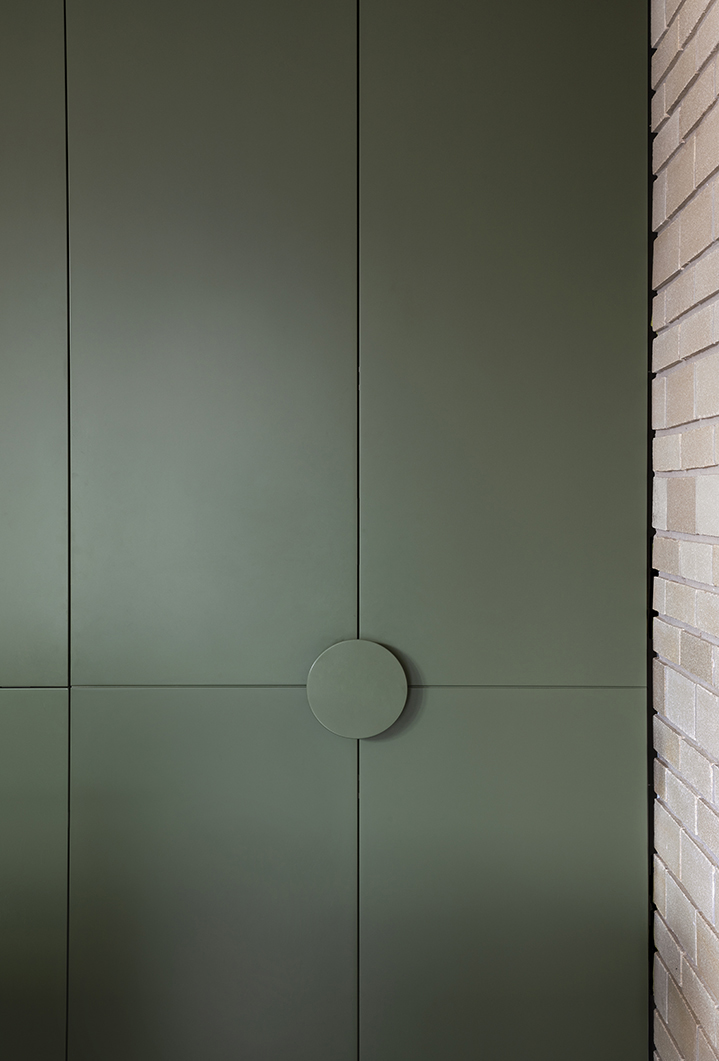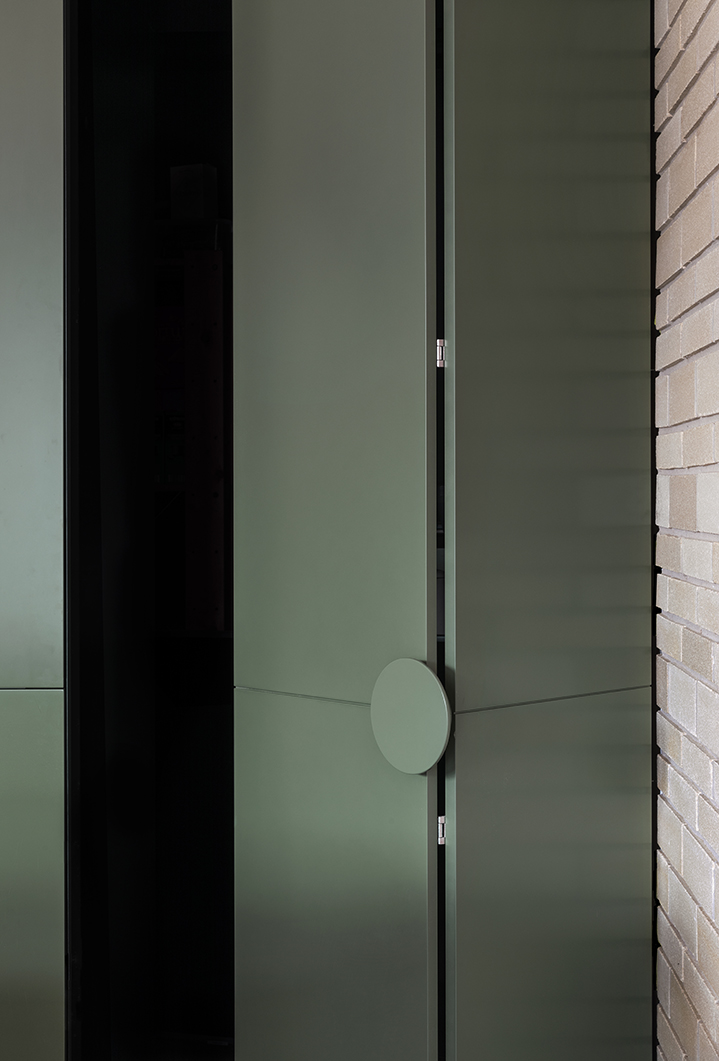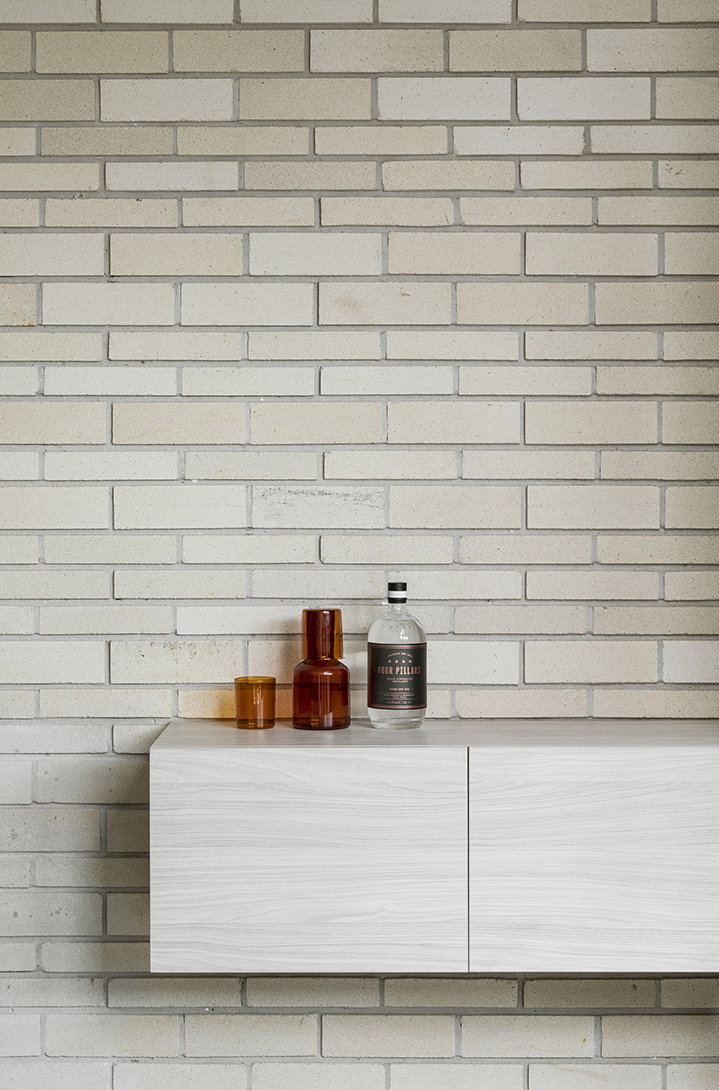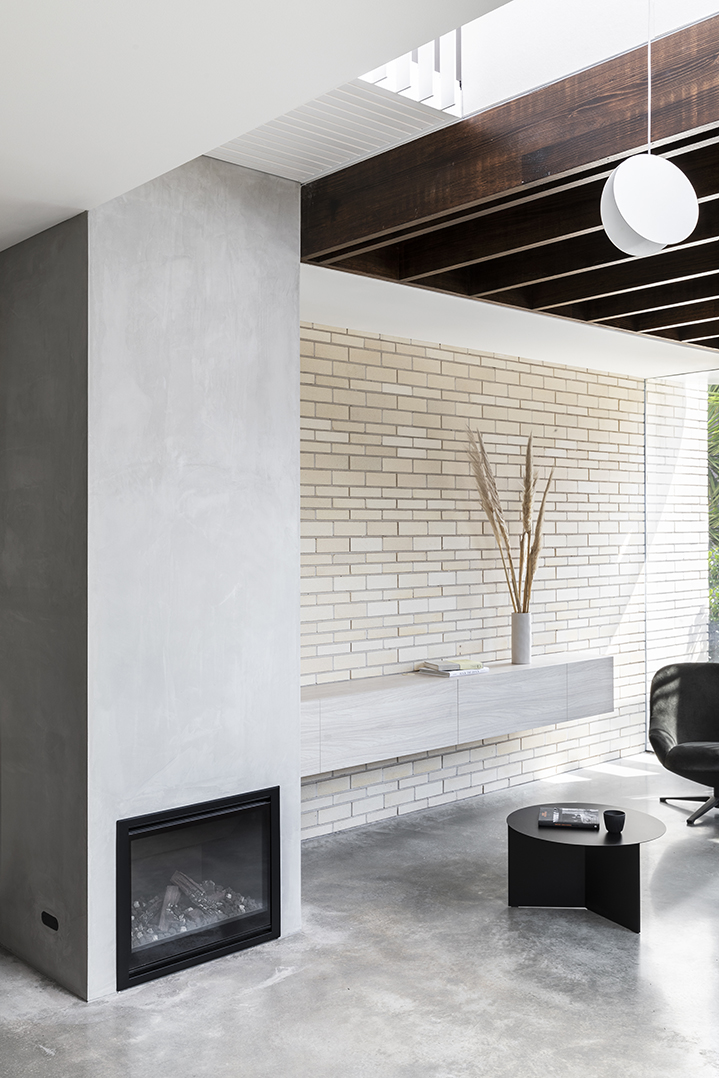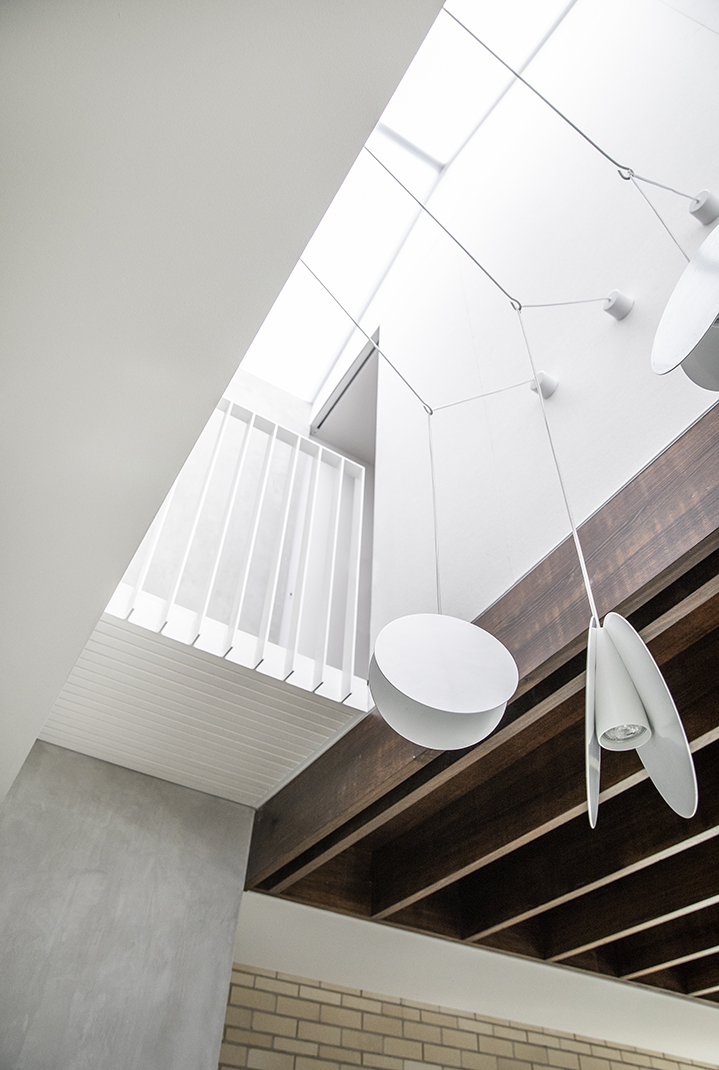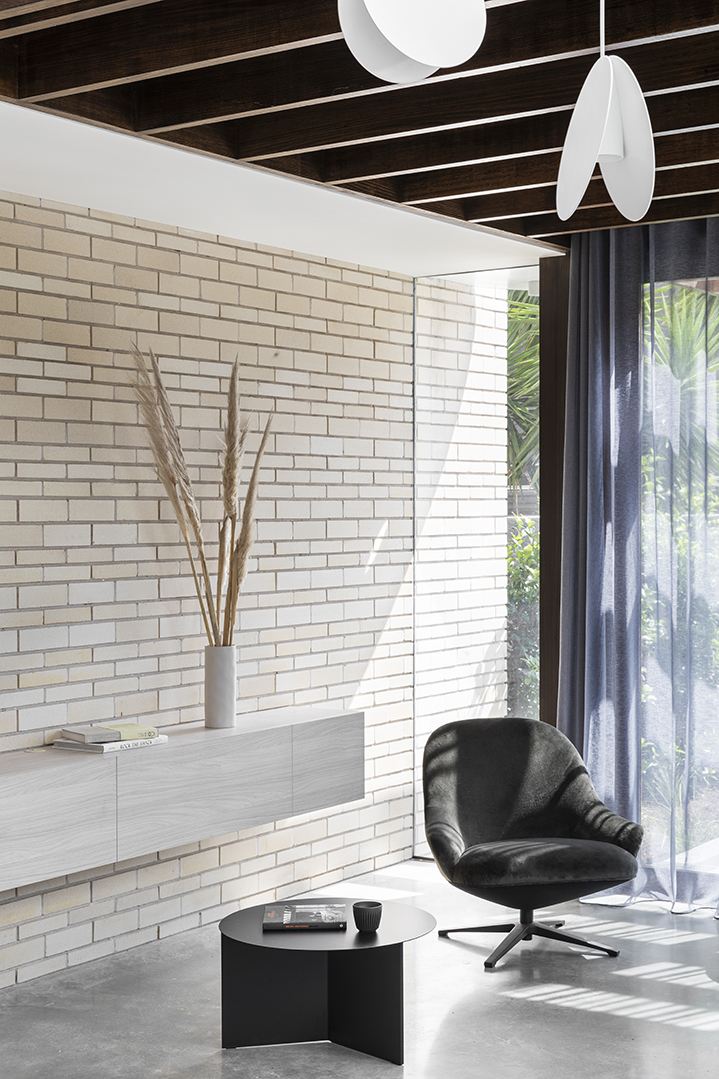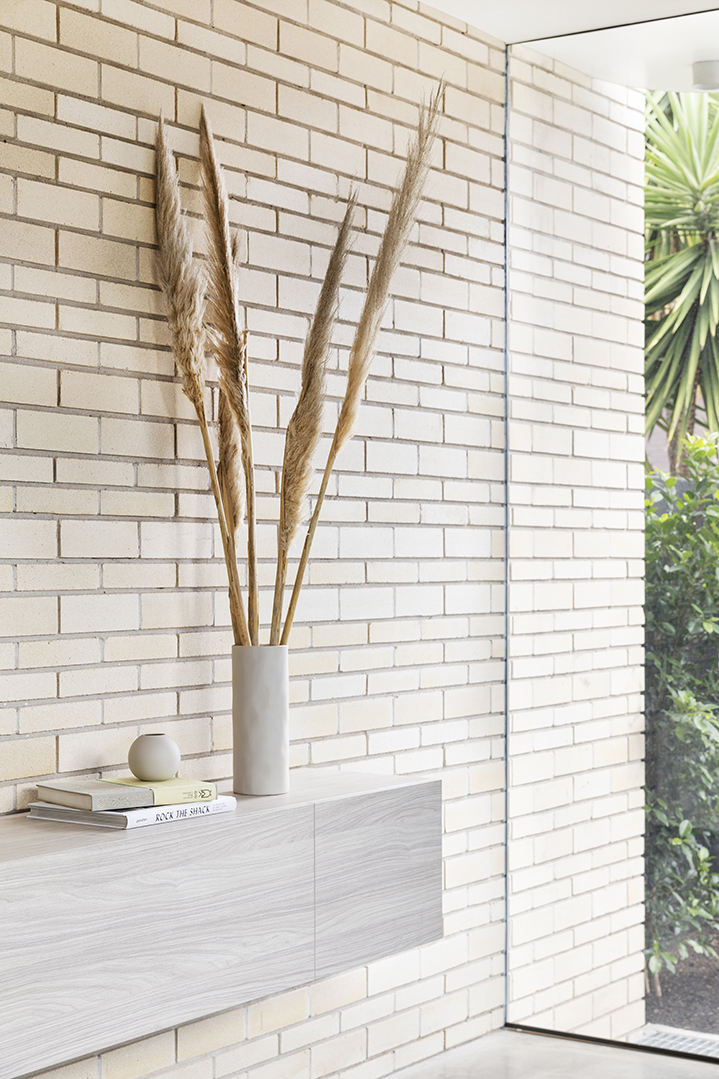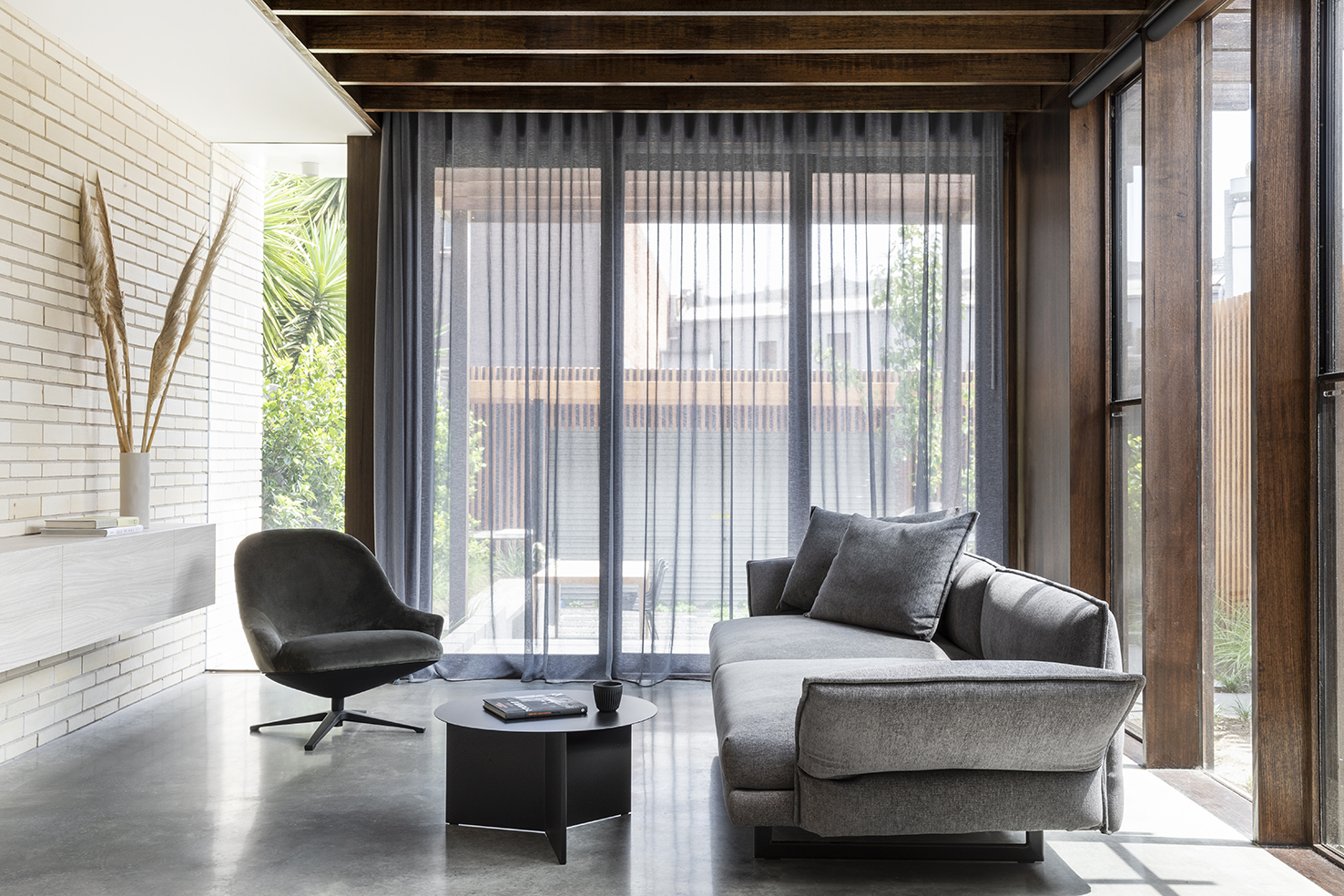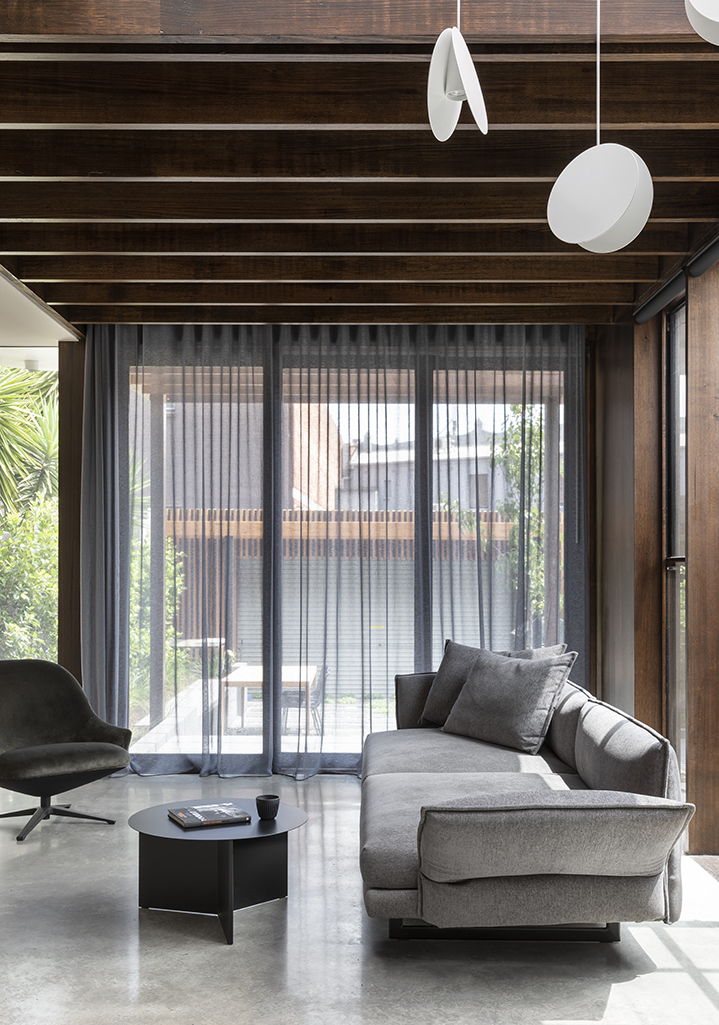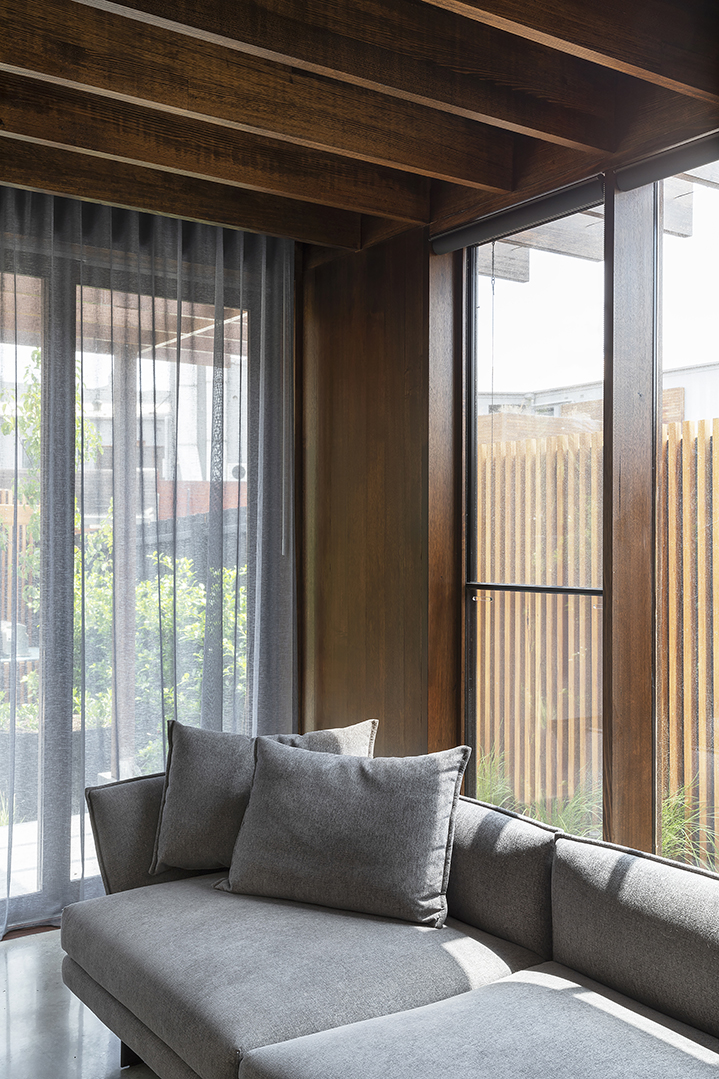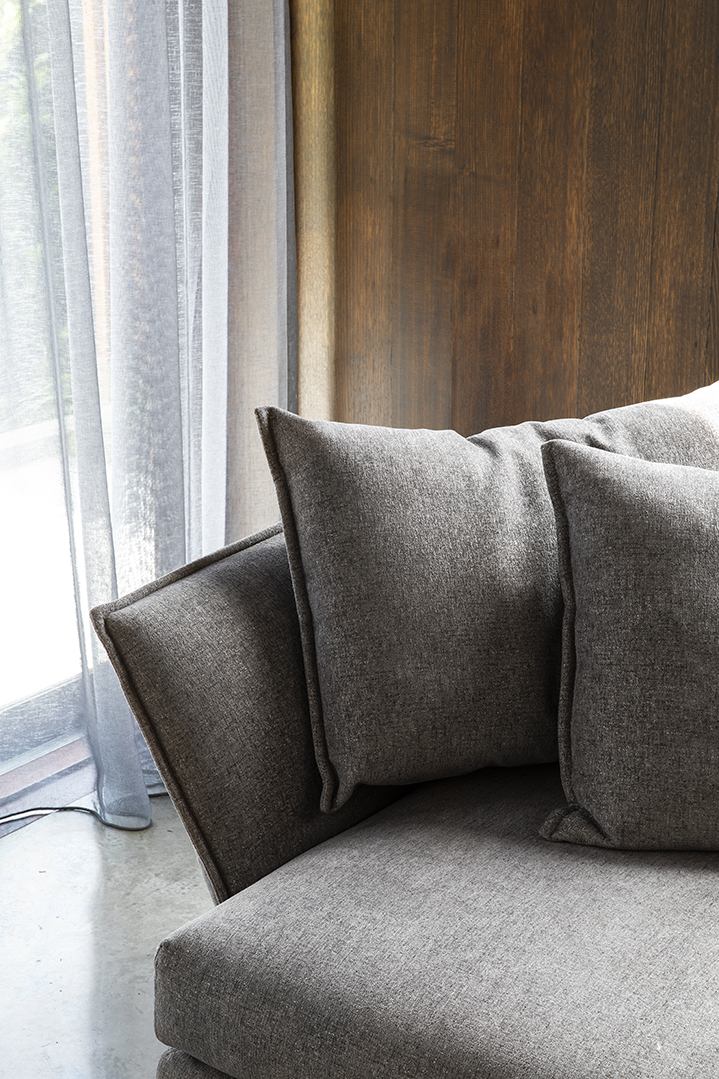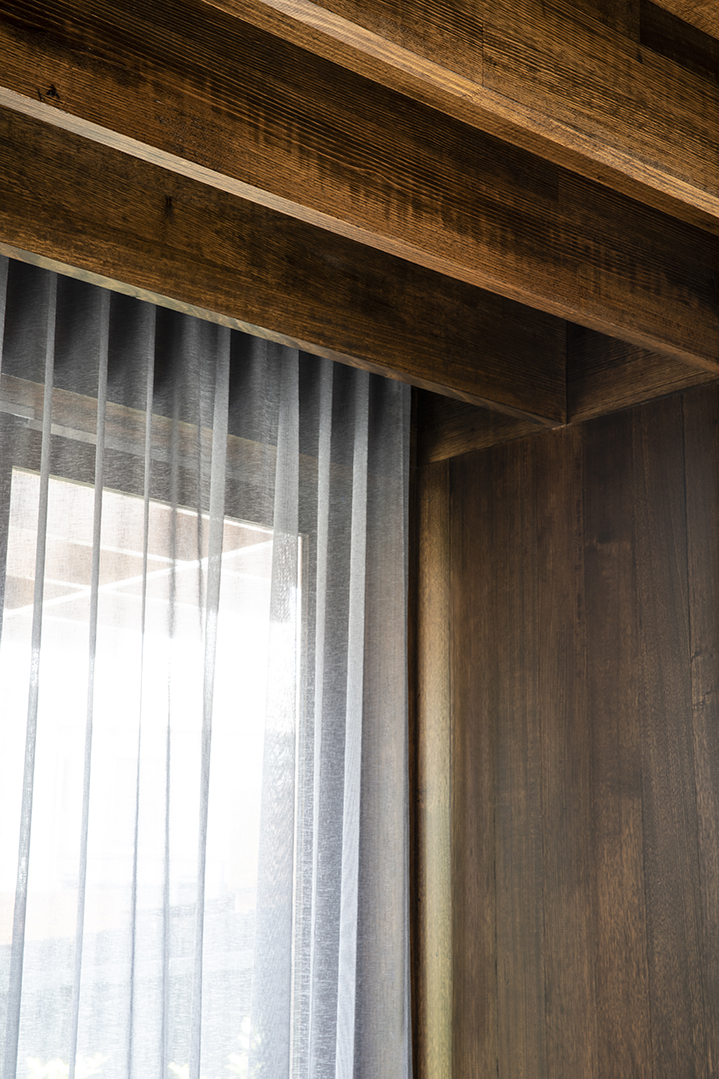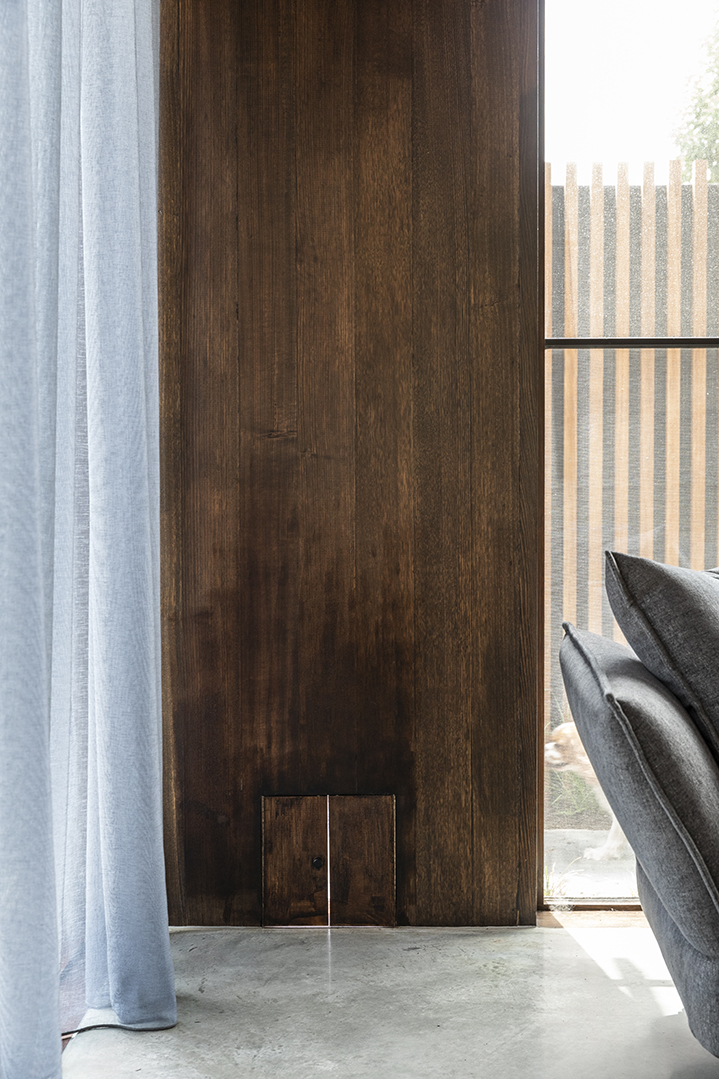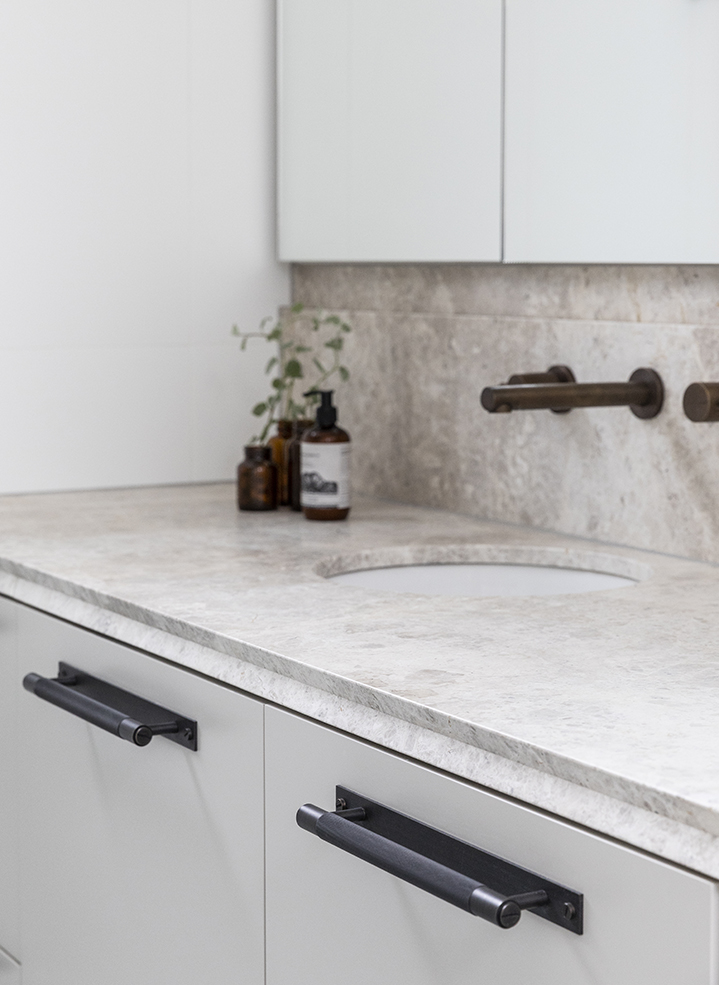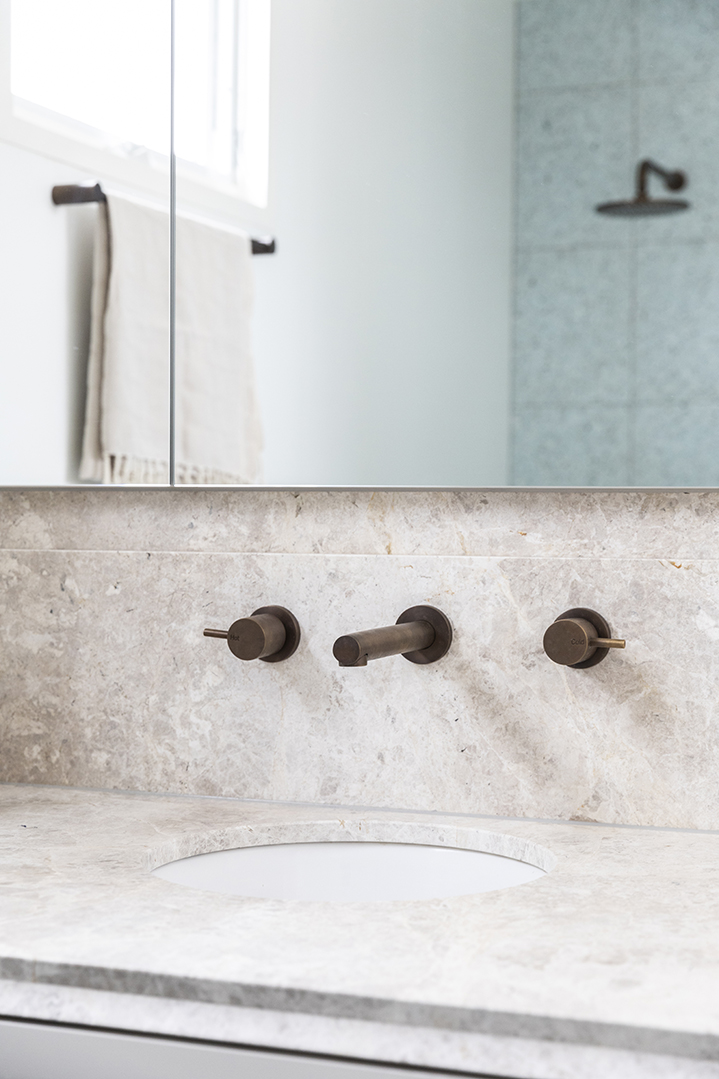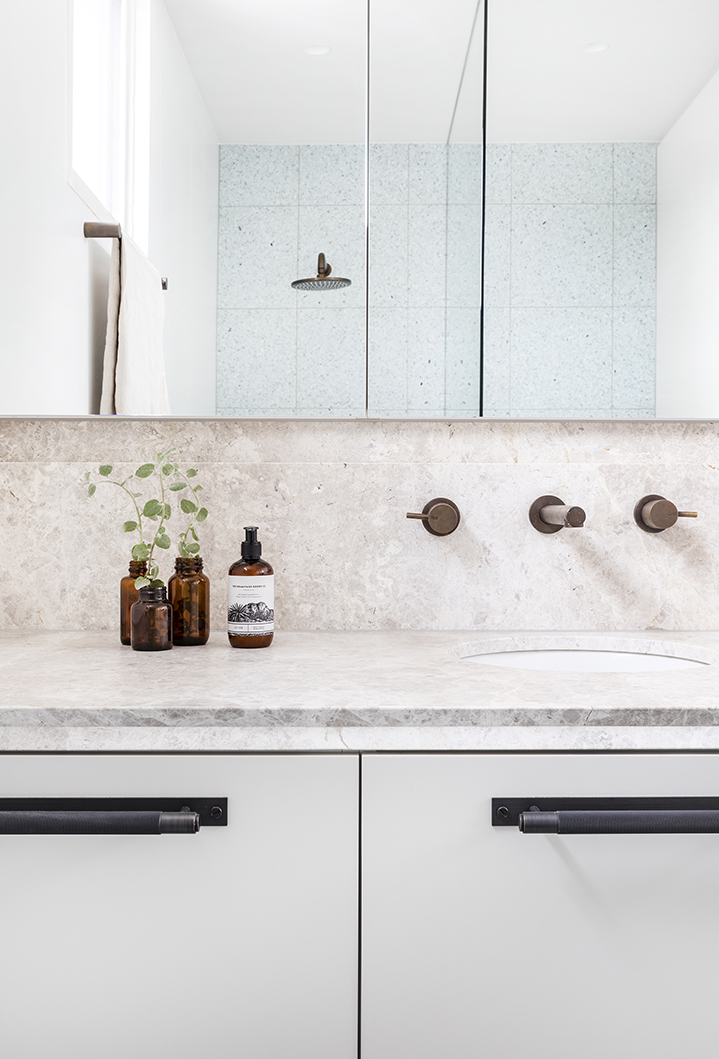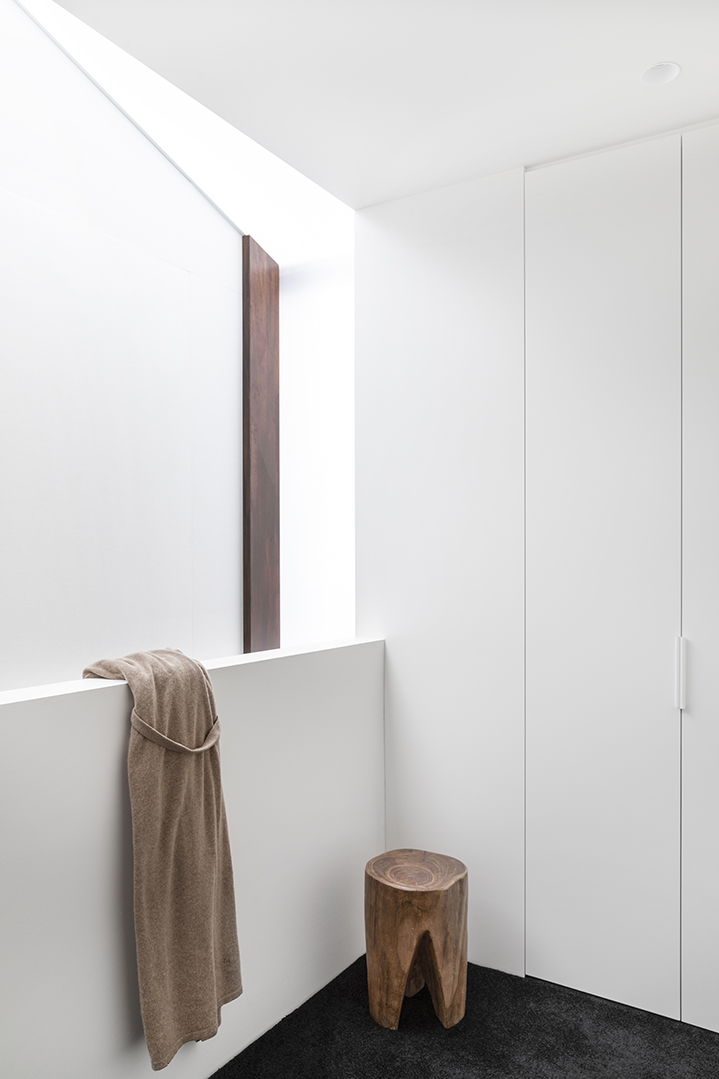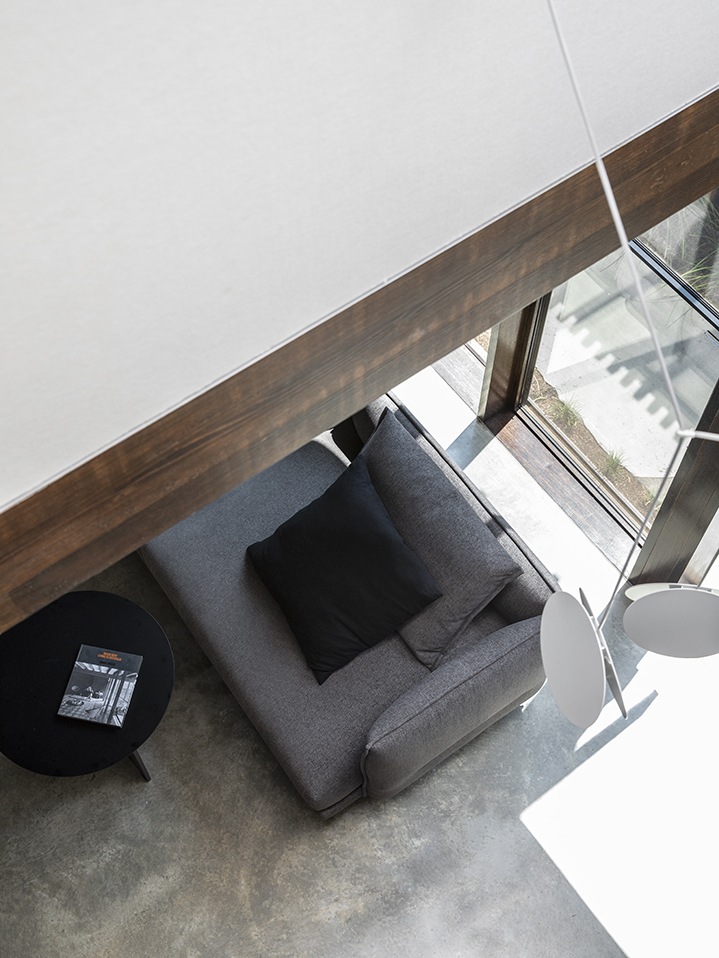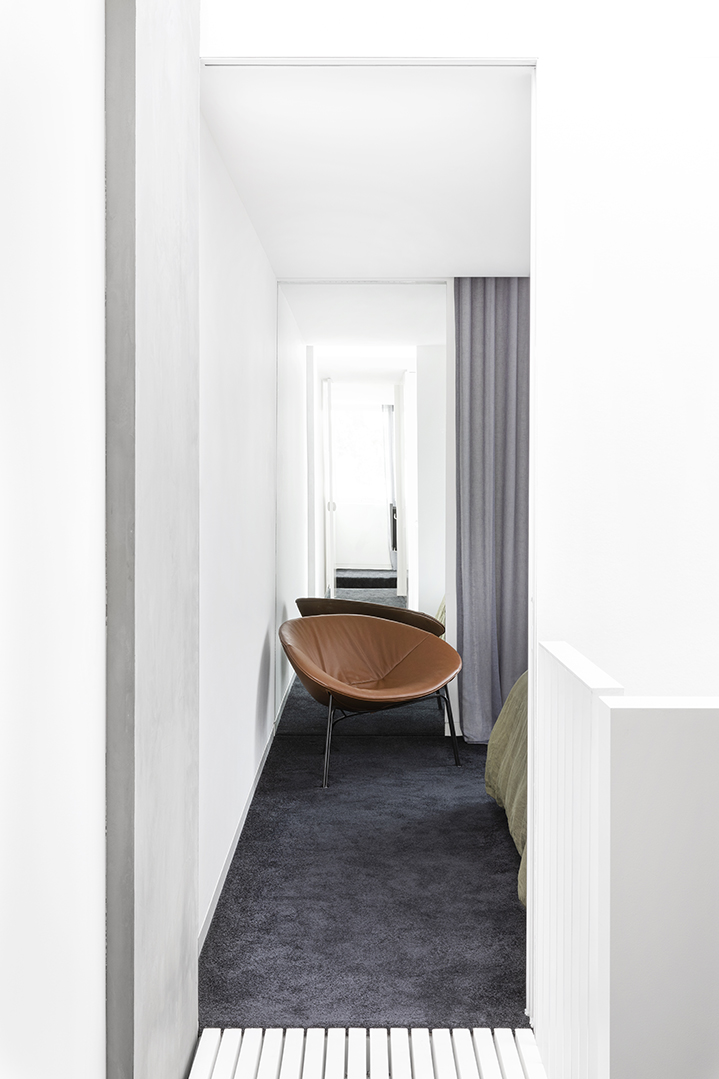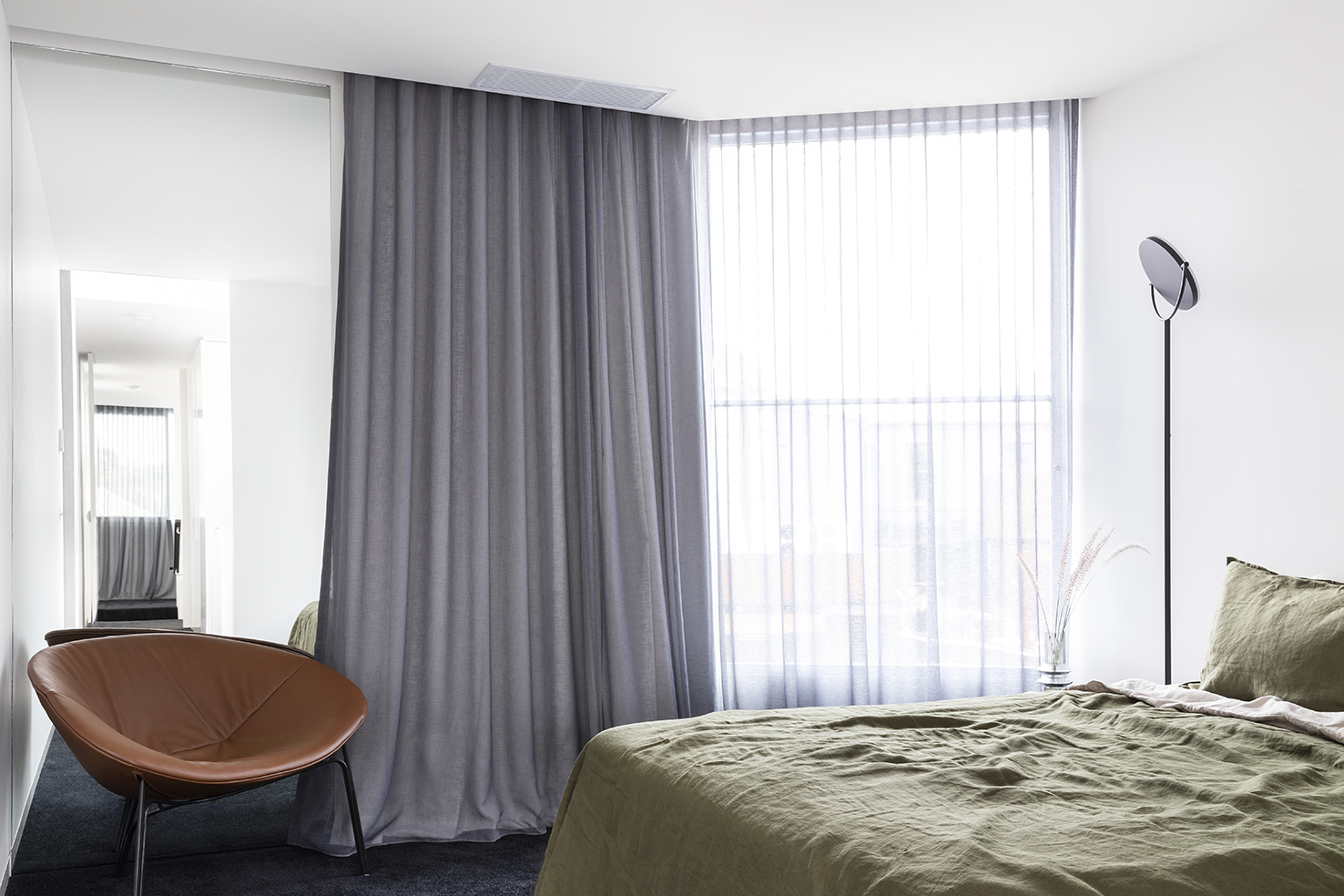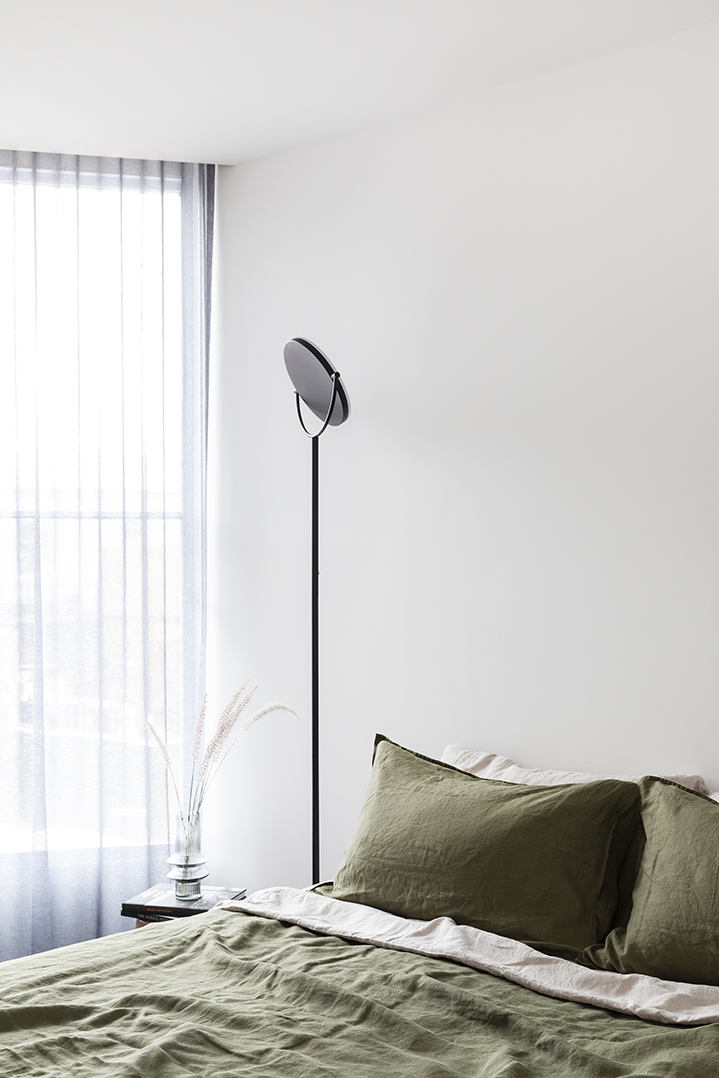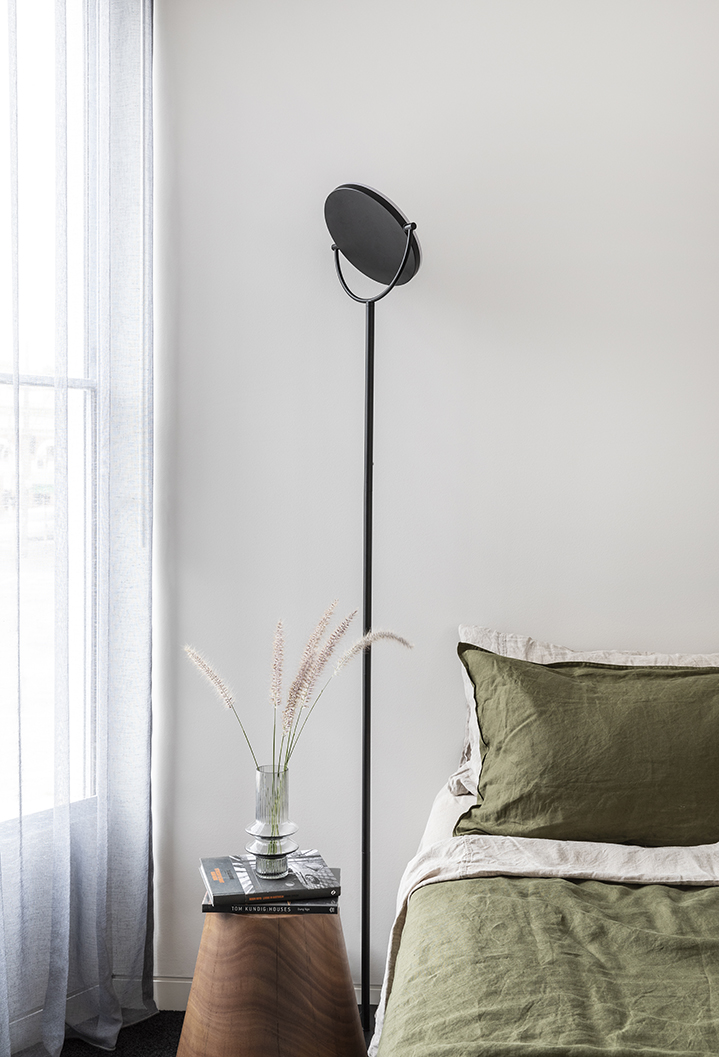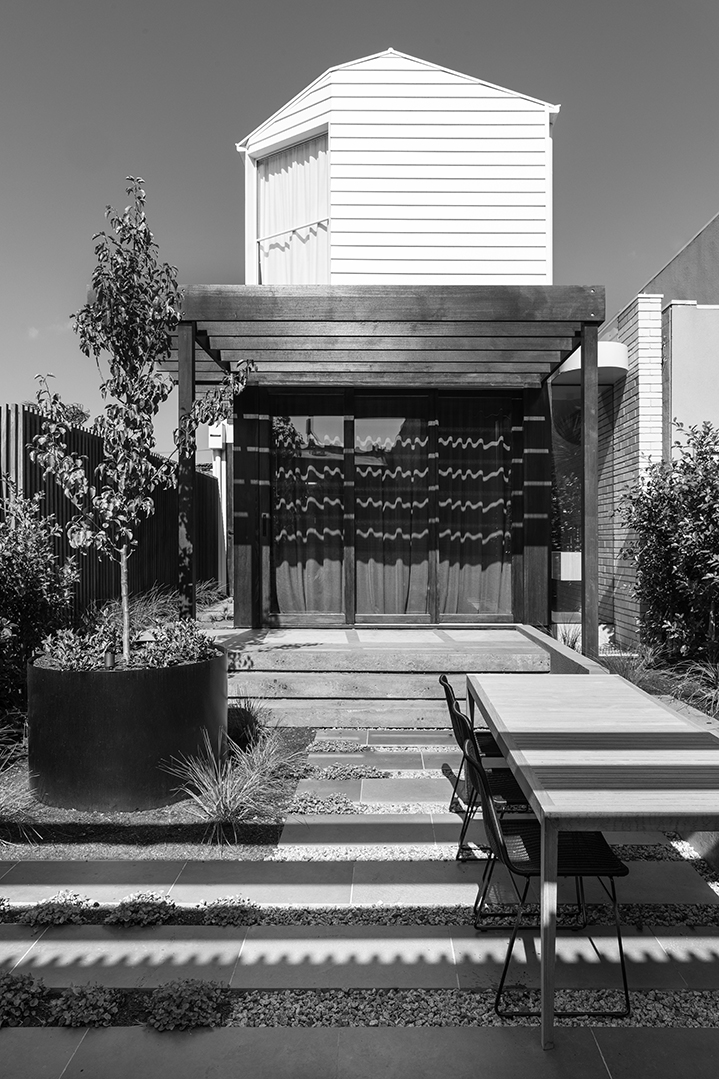 This project involved sensitive rear alterations and additions to a small single-fronted worker's cottage in Hawthorn, with a general Heritage Overlay and an individual 'Contributory' heritage grading.
While only encroaching into the backyard for a few additional metres beyond the existing house footprint, a new laundry was gained, the main bathroom updated, the kitchen, dining and living area expanded, and the number of bedrooms was doubled from two to four, including one with ensuite and walk-in robe.
The existing entry hall and two bedrooms at the front of the house were retained and extensively repaired. The new laundry, bathroom, stair and kitchen were all plugged on behind, made to appear like a single 'pod' nested back into the larger ground floor volume. Dining room and living room occur either side of a soaring double-height void, allowing light to spill down into the heart of the house for the lantern-esque polycarbonate roof above. The living room's subsequent connection with the backyard beyond is blurred by extruding the outdoor pergola back into the living room, providing a tactile coffered ceiling, and giving the impression of the first floor above being provisionally but atop the pergola.
Upstairs, the two new bedrooms – one with ensuite and walk-in robe – are arranged simply and functionally along a small hall, with a bridge across the void heightening the ritual of arrival to the primary bedroom. The hall is relegated to the south side to give all the rooms an optimum northern frontage. The short cross-section is taken advantage of by windows directly aligned on each side for cross-ventilation, and for boosting the 'thermal chimney' function of the stairwell.
Shifting material palettes and their resulting atmospheres serve as a subtle embedded way finding system during passage through the house. The ground floor is more earthy, with black stained floorboards, burnished concrete, leathered granite, coffee-toned timber and green cabinetry establishing a reciprocity with the garden outside. The first floor, by contrast, is less concentrated and more diffused, with powder blue terrazzo, pale grey cabinetry, and bright white surfaces articulating a closer proximity with the sky above.
Externally the new two-storey addition is expressed simply as a continuation of the existing building fabric, as if a single-storey rear addition had always existed, but it had simply been lifted, and the space beneath it claimed for occupation. A clean and familiar shell with a rich and transportive interior, a portal from the common to the personal.
Builder: DC Building
Photographer: Rhiannon Taylor
Stylist: Sunni Overend