Category
Commercial, Infrastructure, Public, Tourism
Status
Concept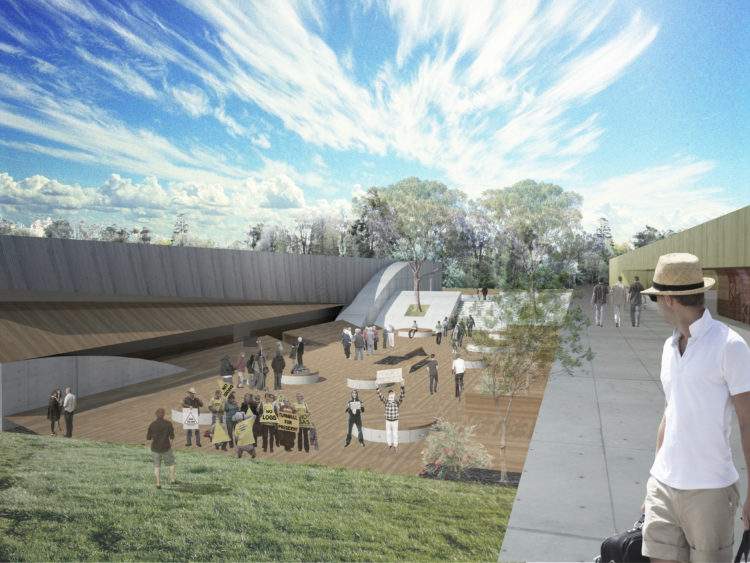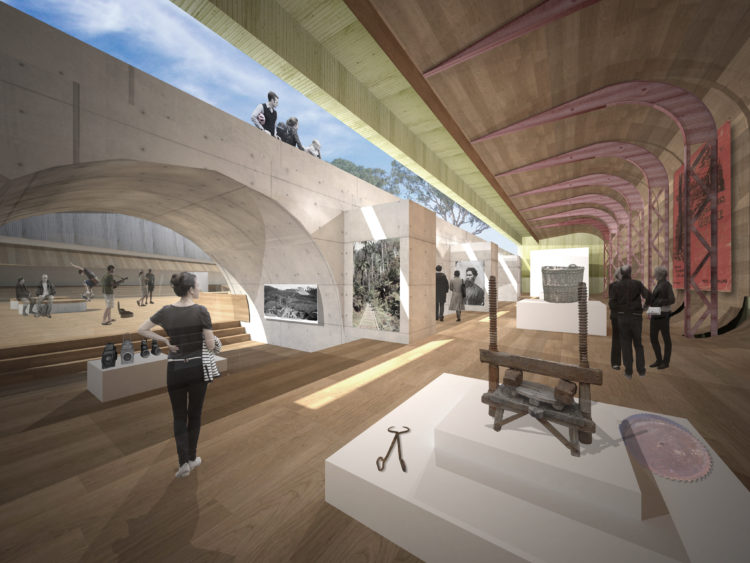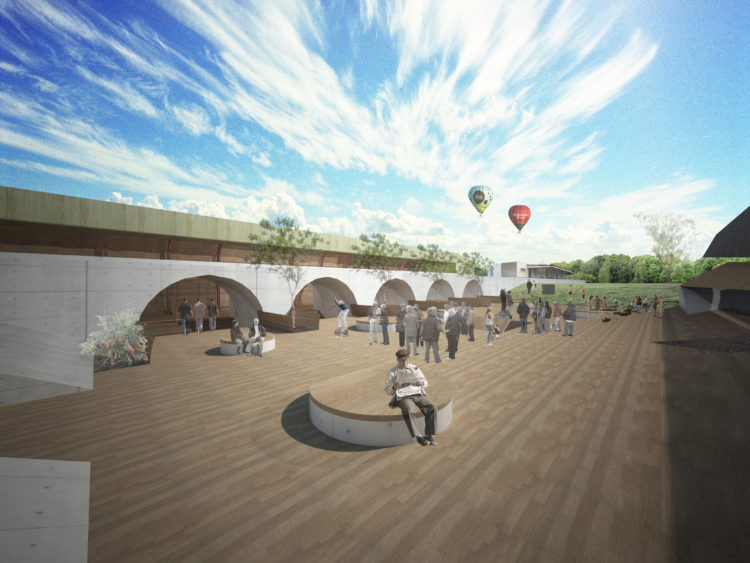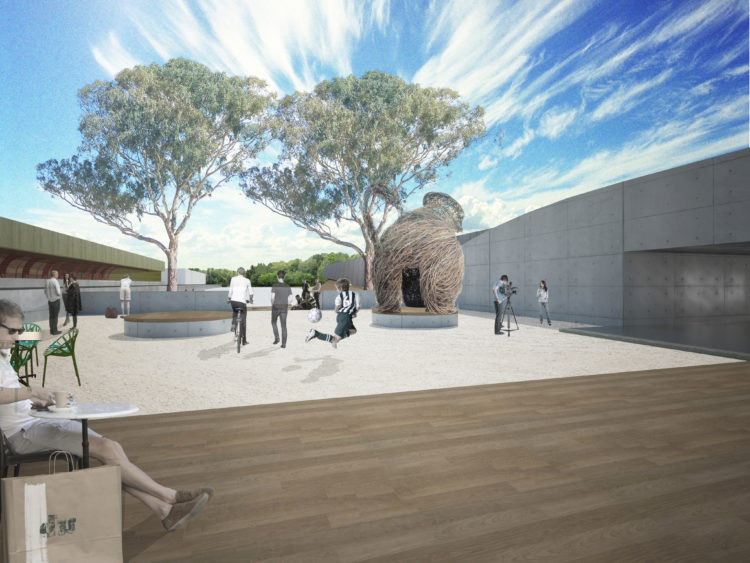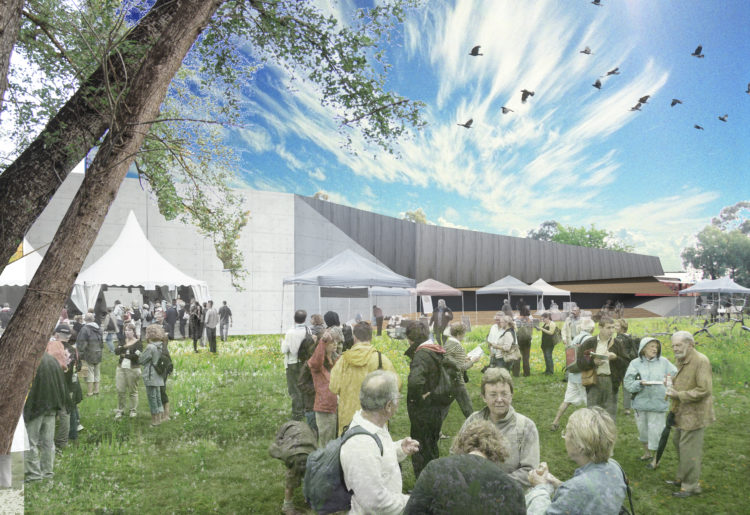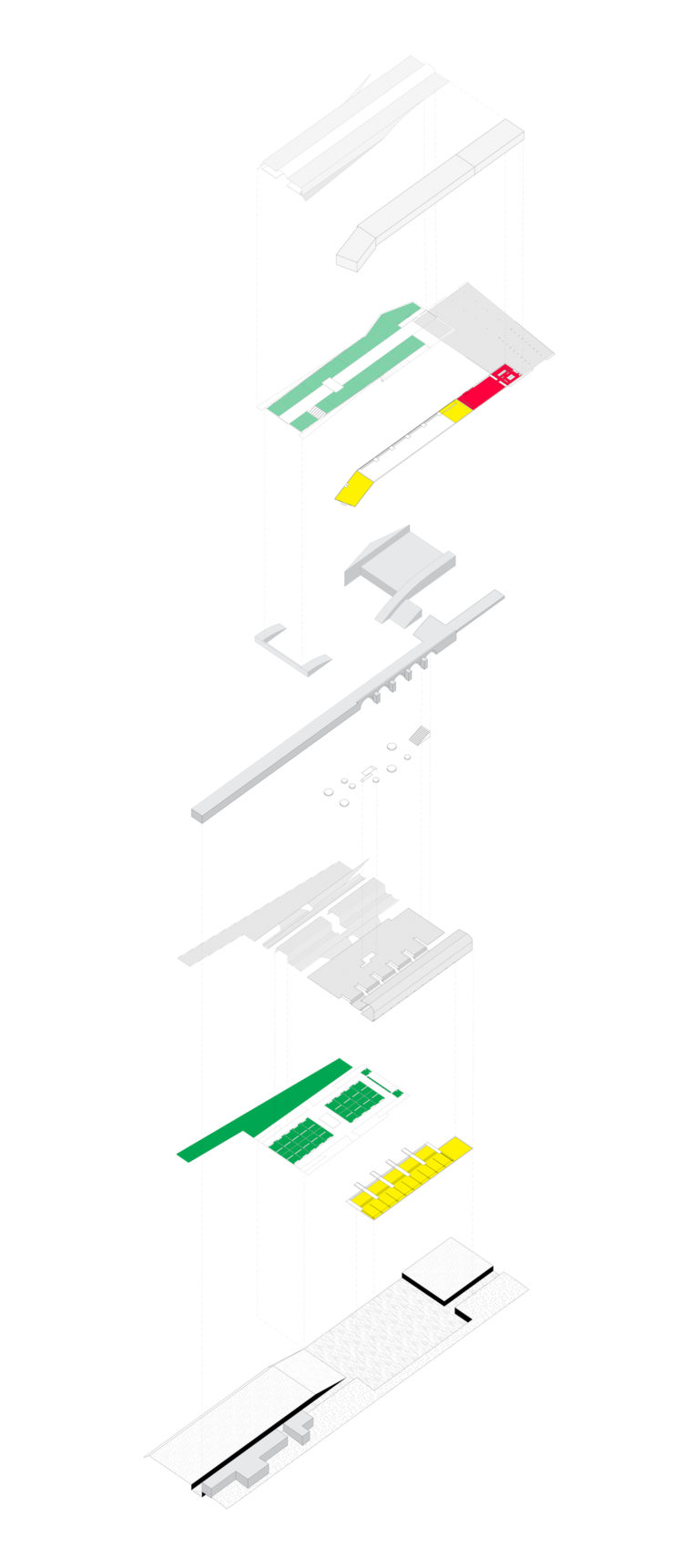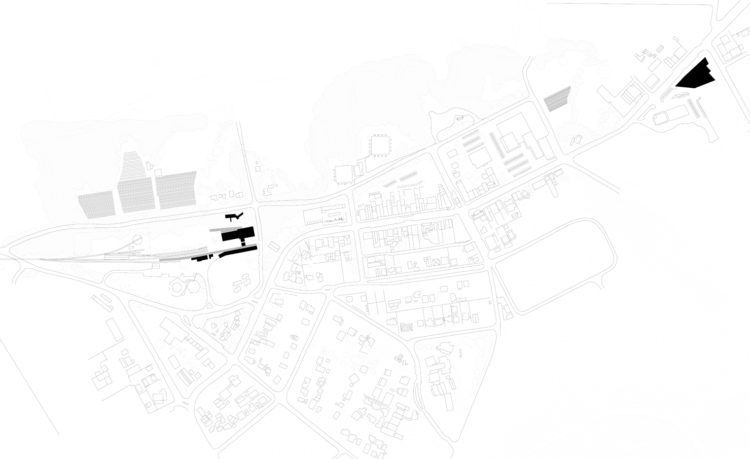 "The idea of 'civic' is the idea of a town bigger than itself" – source unknown.
Healesville is a town that should have such ideas of itself, as bulwarks against growth pressures both externally (Melbourne's urban creep) and internally (The imbalances of 'tree changer' influx).
Healesville's station was once the rootstock of it's civic spine, until services stopped and growth decoupled from the station. The station's civic, historic and landscape gravities were lost to lesser placeholders.
This concept proposed the reinstatement of services and expansion of the precinct, to include a new historical discovery centre, cafe, market and public square.
The public square is sunken and dammed, resonant with the surrounding geography. A decked timber 'blanket' unrolls out and through the scheme, an artificial topography as unifying element. The discovery centre acts as infrastructural element, anchoring the scheme's back edge. The market sits at the northern front edge, figurative shed at the mercy of the landscape, opening and sagging as the decked 'blanket' folds through it.
The intent was to create a dumbbell effect with Innocent Bystander winery and cellar door – Healesville's interim civic figurehead – making Healesville an epicentre for sustainable consolidated regional planning, and a beacon for small-town rural urbanism in the shadow of architecture's city bias.