Category
Infrastructure, Public, Tourism
Status
Concept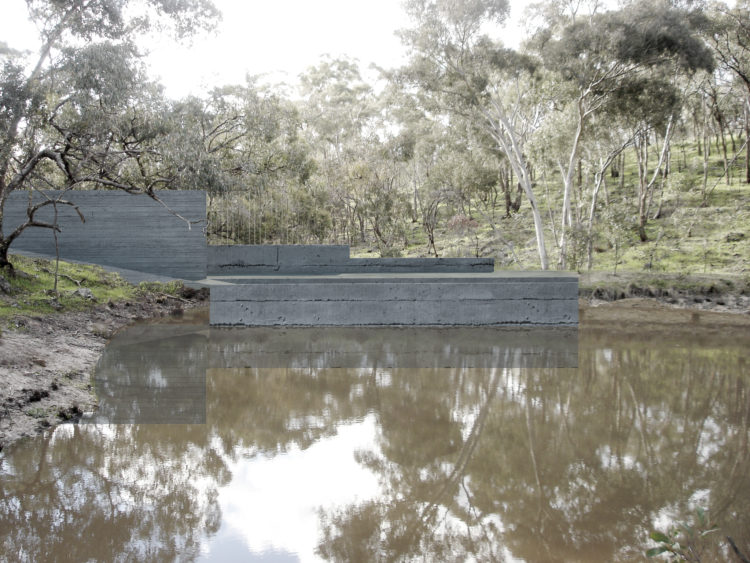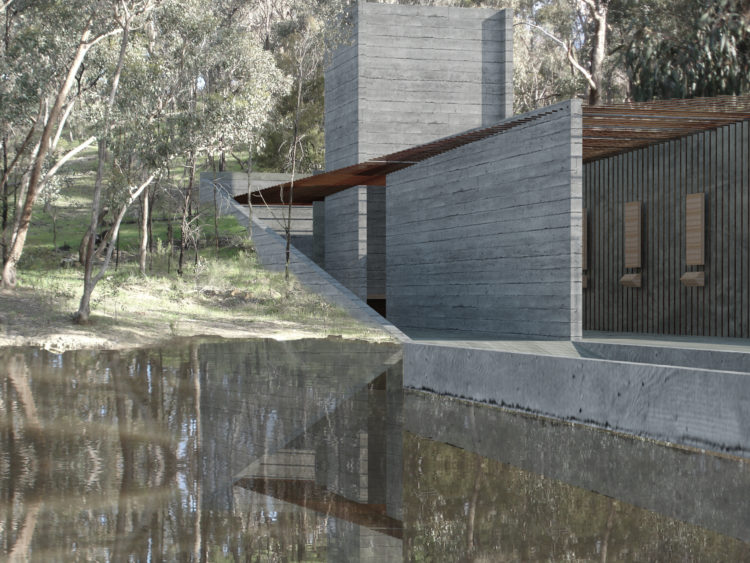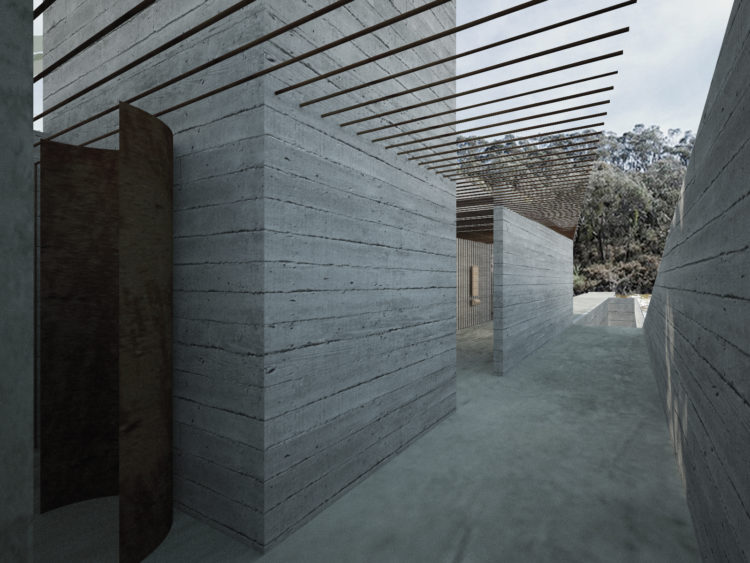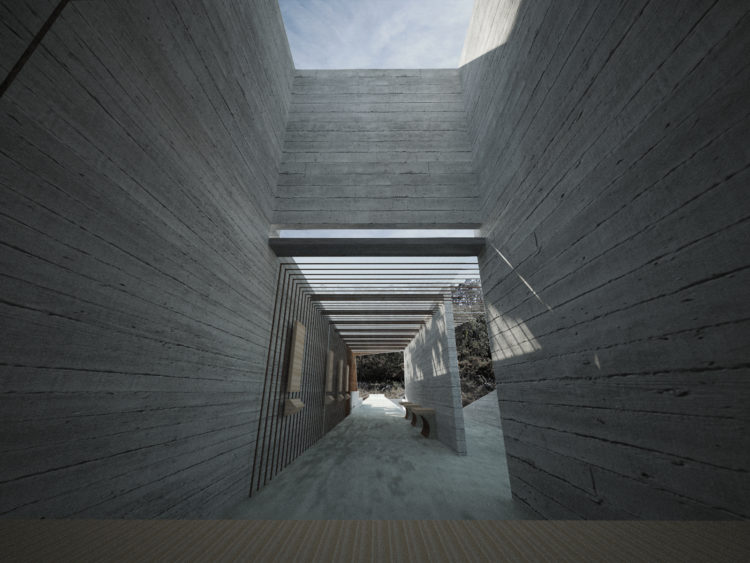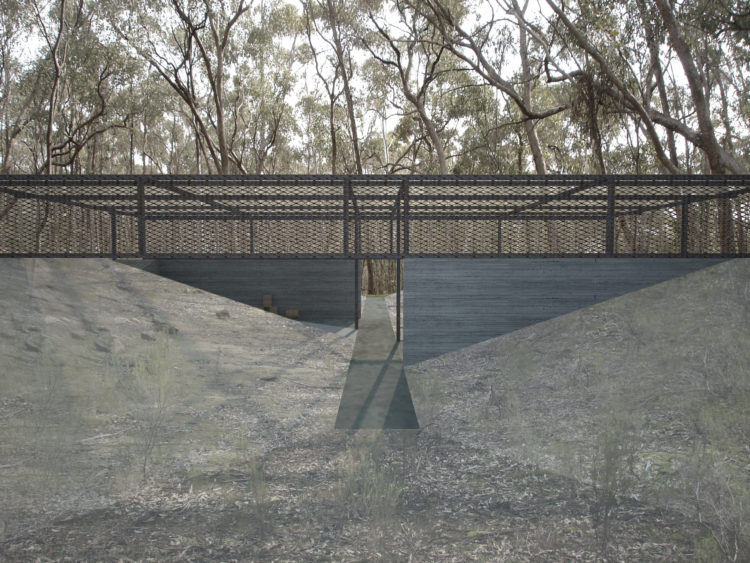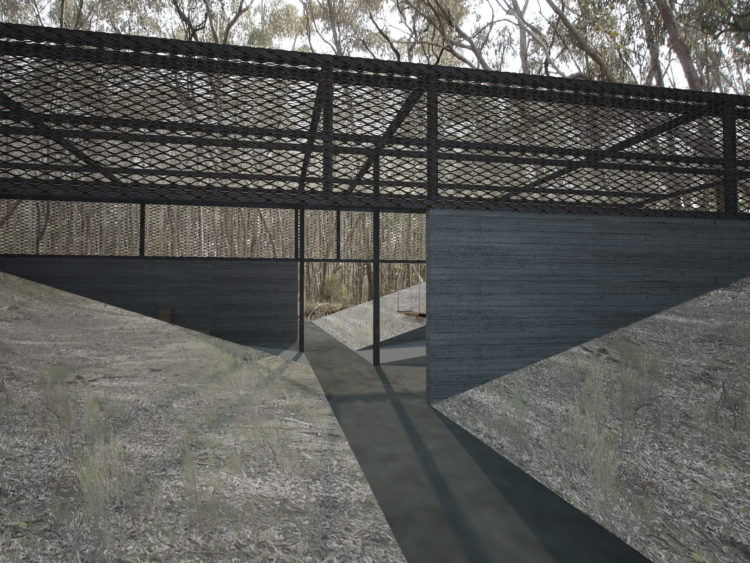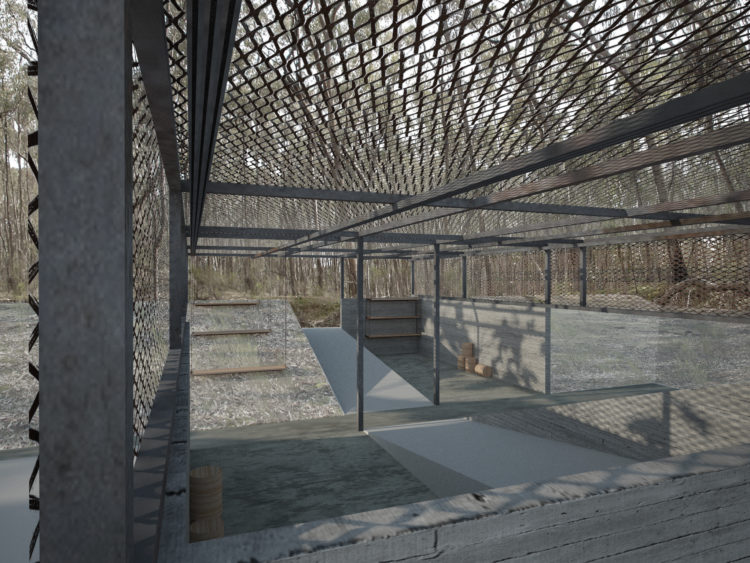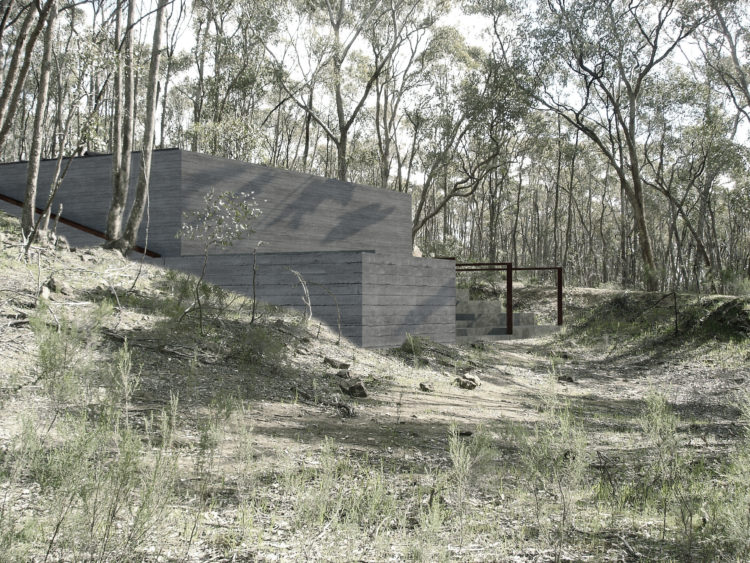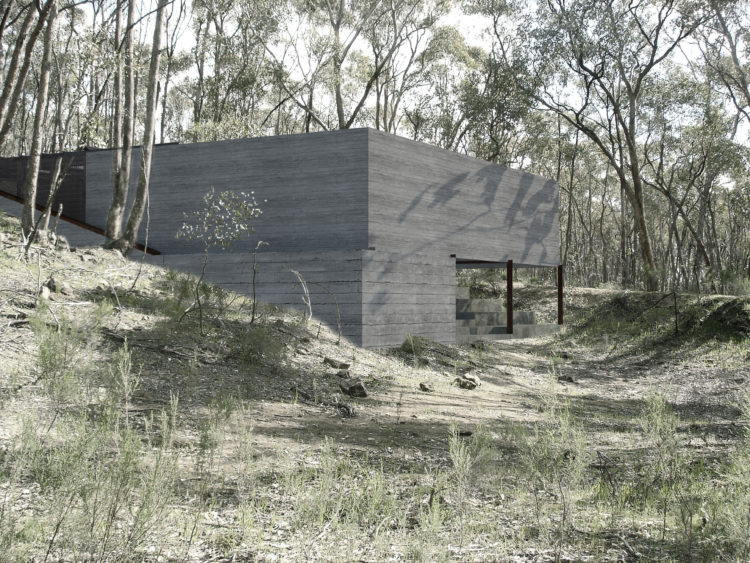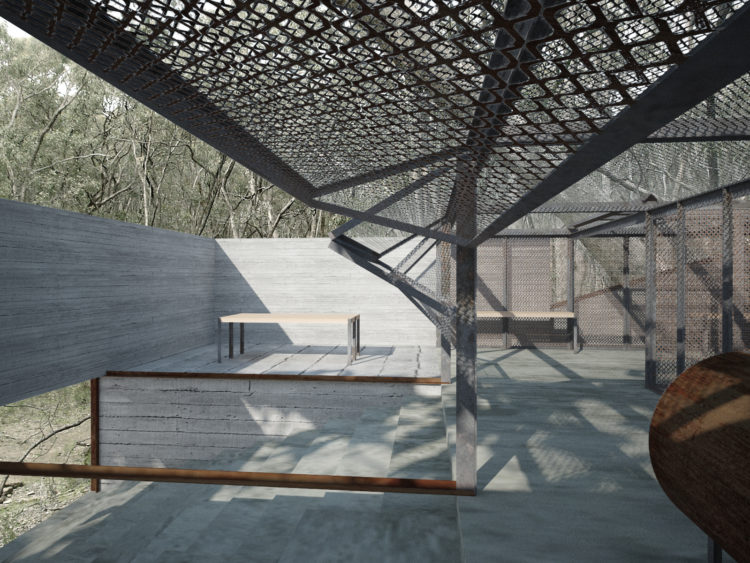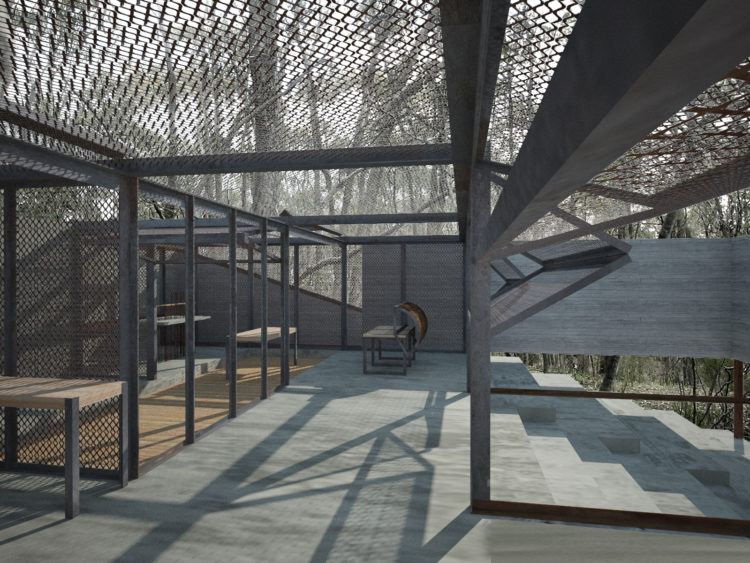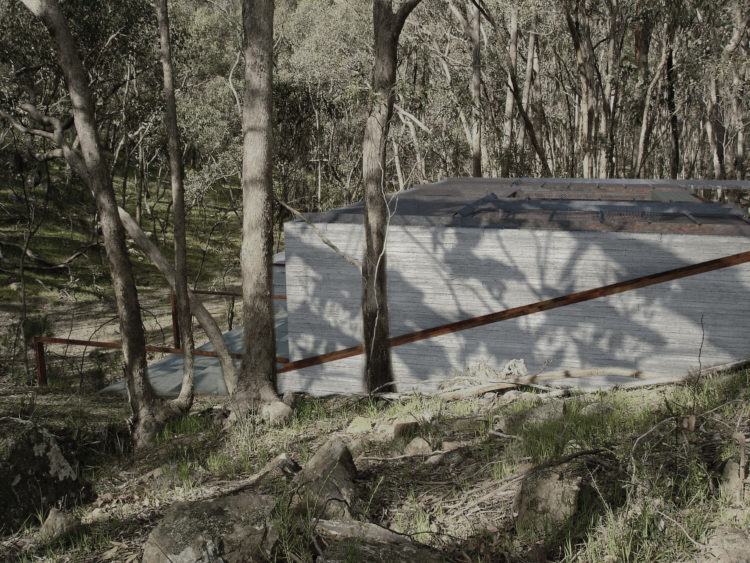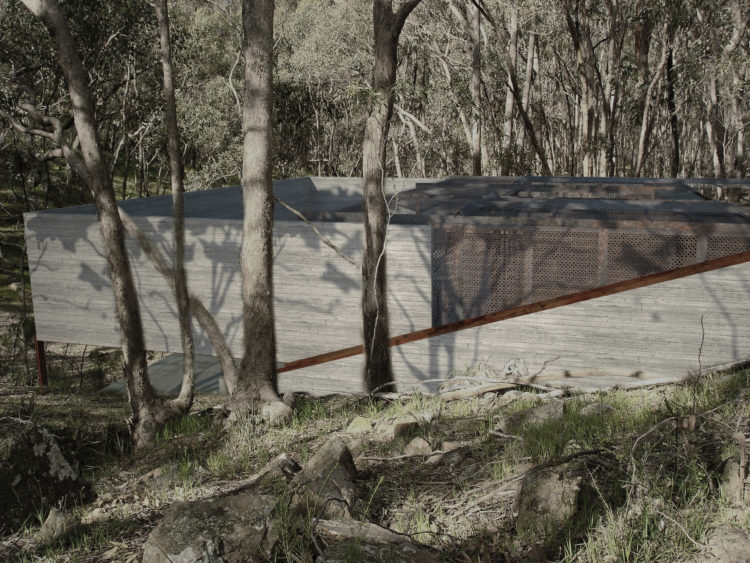 This project is located at the Garfield Wheel historical site in the Chewton goldfields, outside of Castlemaine, Victoria.
In the absence of any infrastructure beyond an access road, the brief called for additional facilities to reinforce the site's role in local cultural identity and regional tourism opportunities.
Our proposition was to break up these facilities into multiple buildings spread thinly across the site, rather than combined in one place, establishing themselves by the space seemingly captured between them, rather than the space they occupy. Assuming most visitors would be encountering an unfamiliar landscape for the first time, these three buildings – an information building with toilet facilities, an outdoor event amphitheatre, and a ranger's office – endeavour to resist the idea of being buildings for their own sake, but were conceived instead as built pieces of way finding, as landmarks to help the visitor locate themselves in the larger landscape. Aligned to a cardinal axis but draped like a 'connect-the-dots' across the undulating terrain, they bring landscape, building, and occupant into a conscious and curated awareness of each other.
Each individual building has it's own devices and instruments for 'tuning' occupants to the site: a strong manmade linearity which acts as counterpoint to the organic natural surrounds, or a moment where the visitor's route doubles back over itself, re-tracing one's steps like a child committing the alphabet to memory, or an operable facade whose operation demands awareness of one's entry and engagement.
The language of steel and concrete is derived from the masonry plinths and steel skeletons that form residual traces of occupation. It aspires to less architecture rather than more, resulting in spaces that are covered overhead but for the most part unsealed, allowing passage of people, weather and fire alike, defying separation from the landscape itself.
Even at the smallest scale, custom joinery is re-appropriated from relics on site, deferring to the familiar over the foreign. A concrete bench, for example, is cast permanently around exposed reinforcing bar, suggesting that furniture is part of the building, as the building is part of the site.